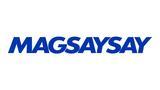 Travel Counselor
Lowongan dipasang 9 bulan yang lalu dan batas waktu lamaran adalah 4 Oct
Rekruter merekrut 5 bulan yang lalu
Deskripsi Pekerjaan
Travel Counselor/ Travel Assistant is responsible for directly attending to client's travel needs from flight booking to final departure while ensuring that the entire process conforms to IATA regulations and performance standard and the Service Level Agreement (SLA) where applicable.
Performs travel related bookings and fulfillment of travel requirements for both international and domestic.
Communicates with the customer according toa ll approved MOAs, SLAa and other contracts.
Handles and monitors travel related requirements of VIP clients.

Kualifikasi Minimum
Candidate must possess at least a Bachelor's/College Degree ,Travel/Tourism/ Business Studies/Administration/Management or equivalent.
Required skill(s): tour package computation, tour booking, ticketing, MICE booking, customer service, helpdesk.
At least 2 years of working experience is required for the position.
Open to Fresh graduates with Travel Agency internship or OJT.
Applicants must be willing to work in Manila.
Tunjangan dan lain-lain
 Paid Holidays
 Paid Vacation Leave
 Paid Sick Leave
 Paid Bereavement/Family Leave
 Maternity & Paternity Leave
 Single Parent Leave
 Special Leave Benefits for Women
 Child Care Benefits
 Retirement Benefit Plans
 Life Insurance
 Medical / Health Insurance
 Medical, Prescription, Dental, or Vision Plans
 Relocation Assistance
 Employee Discounts
 Mobile Phone Discount
 Transportation Allowances
 Performance Bonus
Jobs Summary
Tingkat Posisi
Kategori pekerjaan
Persyaratan tingkat pendidikan
Perekrut respon ke aplikasi

Sesekali 
Alamat Kantor

Times Plaza Bldg. UN Avenue cor Kalaw, Ermita Manila, Manila, Metro Manila, Philippines
Industri

Corporate Careers
Lowongan

2 lowongan dibuka
Agar merasa aman saat melamar: carilah ikon verifikasi dan selalu lakukan riset terhadap Perusahaan yang Anda lamar. Hindari dan laporkan situasi dimana Perusahaan membutuhkan bayaran dalam proses rekrutmen mereka.
Tentang Magsaysay Group of Companies
Magsaysay is a leading human resource and shipping company in the Asia-Pacific region. Established in 1948, Magsaysay has been filling the personnel needs of world-class companies in the Maritime, Cruise, and Hotel and Healthcare industries among others. It has also been a prime mover in the Philippine Shipping Industry. Magsaysay provides human resource and other related services for the following industries: Shipping, Cruise, Hotels, Entertainment, Casino and Gaming, Computer Graphics, Healthcare, Information Technology, Shipbuilding and Ship Repair, Accounting, CallCenters, Medical Transcription, Port Operations, Logistics, and Tourism. Magsaysay is also engaged in Travel and Tourism, Insurance, Training, Multimedia and Graphics Animation Services, Trading, and Business Process Outsourcing. Magsaysay's core principle of investing in people and caring for them and their families has been the foundation for its success and growth. The company is proud of its excellent customer base of world class companies, who share its long-term view of developing and caring for their people. We offer great opportunities for competent and motivated high potentials who are keen on building careers with us.