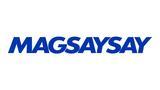 Senior Account Executive - Freight Forwarding
Manila, Philippines

 · 
30,000.00

- 60,000.00

PHP

/ month

 · 
Penuh waktu
Manila, Philippines

30,000.00

- 60,000.00

PHP

/ month
Lowongan dipasang setahun yang lalu dan batas waktu lamaran adalah 7 Jul
Rekruter merekrut 5 bulan yang lalu
Deskripsi Pekerjaan
Responsible for acquiring new accounts and strengthening business relationship with existing clients to ensure sales and marketing objectives and strategies of the Company are achieved.
Acquire new accounts by identifying business opportunities and potential customers and negotiating with key personnel to introduce and offer services.
Assists Immediate Superior in implementing sales and marketing plans and applies the most effective strategy to strengthen and expand client base.
Strengthens business relationship with existing accounts through regular and quality client calls
and serves as primary point of contact for customer concerns and needs. Ensures problems are
resolved on-time and corrective actions are implemented.
Prepares and recommends sales quotation/proposal with contribution margin analysis and discuss
them with Immediate Superior for approval.
Solicits booking from current and new accounts and negotiates for rate Improvements/or
arrangements.
Provides information and updates to customers on matters related to vessel schedule, port &
freight rate adjustments.
Liaise with Billing, Credit and Collection to ensure all services rendered are collected In full and on-time.
Gathers and interprets useful information of competitors and share with the team for further
analysis.
Prepares and submits necessary reports such as:
1. Weekly Sales Call vistt (Plan & Actual)
2. Sales highlights
3. Business Review/Performance Review
Prepares annual/monthly volume and revenue sales forecast of customers and potential clients.
Performs responsibilities identified in the Quality Management System.
Kualifikasi Minimum
Candidate must possess at least a Bachelor's/College Degree, Business Studies/Administration/Management, Marketing or equivalent.
Minimum of 3 years in sales and marketing experience in a domestic freight forwarding company handling corporate accounts
Accounts handled in the past must be corporate and majority must be related to consumer goods.
Has a wide array of client database that can be converted to Company's customers
Determined to work towards target set by the company
Confident in dealing with the management team or the decision makers of companies
Applicants must be willing to work in Ermita, Manila.
2 Full-Time positions available.
Tunjangan dan lain-lain
 Paid Holidays
 Paid Vacation Leave
 Paid Sick Leave
 Paid Bereavement/Family Leave
 Maternity & Paternity Leave
 Single Parent Leave
 Special Leave Benefits for Women
 Child Care Benefits
 Retirement Benefit Plans
 Life Insurance
 Medical / Health Insurance
 Medical, Prescription, Dental, or Vision Plans
 Employee Discounts
 Mobile Phone Discount
 Transportation Allowances
 Company Car
 Performance Bonus
Kemampuan yang dibutuhkan
Jurusan yang Diminati
Applied Economics [Financial Economics] and BS Marketing Management
Business Administration [Business and Operations Management]
Business Administration
Jobs Summary
Tingkat Posisi
Kategori pekerjaan
Persyaratan tingkat pendidikan
Perekrut respon ke aplikasi

Sesekali 
Alamat Kantor

Times Plaza Building, Manila, Metro Manila, Philippines
Industri

Corporate Careers
Lowongan

5 lowongan dibuka
Agar merasa aman saat melamar: carilah ikon verifikasi dan selalu lakukan riset terhadap Perusahaan yang Anda lamar. Hindari dan laporkan situasi dimana Perusahaan membutuhkan bayaran dalam proses rekrutmen mereka.
Tentang Magsaysay Group of Companies
Magsaysay is a leading human resource and shipping company in the Asia-Pacific region. Established in 1948, Magsaysay has been filling the personnel needs of world-class companies in the Maritime, Cruise, and Hotel and Healthcare industries among others. It has also been a prime mover in the Philippine Shipping Industry. Magsaysay provides human resource and other related services for the following industries: Shipping, Cruise, Hotels, Entertainment, Casino and Gaming, Computer Graphics, Healthcare, Information Technology, Shipbuilding and Ship Repair, Accounting, CallCenters, Medical Transcription, Port Operations, Logistics, and Tourism. Magsaysay is also engaged in Travel and Tourism, Insurance, Training, Multimedia and Graphics Animation Services, Trading, and Business Process Outsourcing. Magsaysay's core principle of investing in people and caring for them and their families has been the foundation for its success and growth. The company is proud of its excellent customer base of world class companies, who share its long-term view of developing and caring for their people. We offer great opportunities for competent and motivated high potentials who are keen on building careers with us.