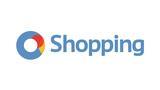 PHP Developer
7F The Avecshares Center, 1132 University Parkway Bonifacio Global City, Taguig City, Taguig, Metro Manila, Philippines

 · 
Penuh waktu
7F The Avecshares Center, 1132 University Parkway Bonifacio Global City, Taguig City, Taguig, Metro Manila, Philippines
Lowongan dipasang 4 bulan yang lalu dan batas waktu lamaran adalah 19 Sep
Rekruter merekrut 9 jam yang lalu
Deskripsi Pekerjaan
The PHP Developer is responsible for developing the look, lay-out and features of a site or page, this includes the design, layout and coding. S/he is responsible for maintaining and upgrading the service.
Designs and constructs web pages/sites.
Meets with the IT and marketing teams to discuss requirements and project progress. Assist and partners with departments to add/edit contents in the web.
Designs lay-out and templates for maximum usability and focus on user experience.
Upgrades site appearance by updating contents, graphics, designs; ensuring cross-platform compatibility and establishing links.
Maintains and provides ongoing design of the website, promos, and ad banners.
Performs usability tests on interface design to ensure cross-platform compatibility
Keeps up to date with latest technology and software developments.
Provides information by collecting, analyzing, and summarizing data and trends.
Special projects that may be assigned
Kualifikasi Minimum
Graduate of a Bachelor's Degree in Computer Science, Information Technology, or a related technical field, or equivalent experience.
Required Skills are: Zend Framework, HTML, CSS, PHP, JavaScript, JQuery, Wordpress, MySQL
Preferred Skill (but not required): Magento 1.9 or above
Knowledge in standard concepts, practices, and procedures
2+ years experience in an e-commerce environment
Able to meet deadlines in a pressurized environment
Ability to demonstrate patience and overall courteousness behavior when working with both internal and external users.
Strong graphic design creativity and has keen attention to details.
Must be able to express and explain him/herself in English (both verbal and written)
Self-directed and capable in working in a fast-paced environment
Amenable to work in long period of hours.
Amenable to work in BGC, Taguig
Experience in developing and designing e-commerce and/or retail website is a plus
Candidates should be able to present portfolio of their previous work.
Jobs Summary
Tingkat Posisi
Kategori pekerjaan
Persyaratan tingkat pendidikan
Perekrut respon ke aplikasi

Kadang-kadang 
Alamat Kantor

7F The Avecshares Center, 1132 University Parkway Bonifacio Global City, Taguig City, Taguig, Metro Manila, Philippines
Industri

Online Retail
Lowongan

1 lowongan dibuka
Situs
Agar merasa aman saat melamar: carilah ikon verifikasi dan selalu lakukan riset terhadap Perusahaan yang Anda lamar. Hindari dan laporkan situasi dimana Perusahaan membutuhkan bayaran dalam proses rekrutmen mereka.
Tentang A CJ O Shopping
O SHOPPING OFFERS YOU QUALITY HOME TV SHOPPING AND ONLINE SHOPPING EXPERIENCE O Shopping is the brand of A CJ O Shopping Corporation, a joint venture between ABS-CBN Corporation and CJ O Shopping Corporation Ltd. We bring forth high-quality and world-class products to Filipino consumers through easy ordering via phone or internet. Making Life Easy The number one shop tv program in Asia is now in the Philippines, brought to you by ABS-CBN and CJ Corporation Ltd. Teleshopping enables Filipinos to acquire comprehensive information about the product through an innovative and entertaining program format. Viewers who decide to contact the customer hotline are assisted by sales consultants for order placement and arranging of home deliveries. Now, customers are also able to shop via website thanks to the new and improved http://oshopping.com.ph. O Shopping's merchandise includes fashion items, luggage, home equipment and furnishings, fitness devices, and beauty products trusted by customers worldwide. ABS-CBN Corporation ABS CBN, the Philippines' leading information and entertainment multimedia conglomerate, operates the O Shopping channel which is being broadcasted via local channel ABS-CBN (late nights), local cable provider Sky Cable, and Beam channel (free to air/DTT). CJ Shopping Corporation CJ, one of the world's largest home shopping companies, recognizes that time and money are resources that Filipinos greatly value so it introduced a new shopping lifestyle (together with ABS-CBN) where in consumers are empowered with information about highly reliable products, obtainable through a time-saving purchasing process.