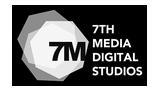 Web Designer
Lowongan dipasang 7 bulan yang lalu dan batas waktu lamaran adalah 30 Dec
Rekruter merekrut 2 bulan yang lalu
Deskripsi Pekerjaan
We are looking for highly agile Web Designers (multimedia artist developers) who are passionate about design and website development.
This role best fits ​​​​​​IT graduates with a creative flair or Designers who have a web development inclination.
The role requires the following:
Create responsive websites primarily in Wordpress.
Create web designs and other multimedia related work (print, digital design, etc.).
Perform quality assurance and documentation.
Provide daily progress of multimedia design and development.
Provide work estimates.
Do timely and high quality delivery.
Kualifikasi Minimum
At least 1 year of work experience.

Candidates with less experience but with responsive web design exposure and above average academic standing, are welcome to apply in lieu of the minimum work experience.

Has passion for both design and web development.
Knowledgeable in HTML, CSS and basic Javascript.
Has creative flair in design and good sense of art.
Has creative conceptualization ability as well as technical execution capability.
Can translate complex data or information into easy-to-digest designs and layouts.
Has the ability to work independently with minimal supervision or as part of a team.
Strong organizational skills.
Strong multitasking ability.

Can gracefully handle pressure.

Highly flexible and agile.
Willing to be trained.
Willing to work in Makati.
Preferred but not required qualifications:
Experience in front end web development using HTML, CSS, and Javascript.
Experience in using Wordpress as CMS.
Tunjangan dan lain-lain
 Flexitime
 Paid Vacation Leave
 Paid Sick Leave
 Medical / Health Insurance
Keahlian yang diperlukan
HTML
Adobe Photoshop
JavaScript
CSS
Graphic Design
Wordpress
Web Design
Jurusan yang Diminati
Multimedia Arts
Information Technology
Jobs Summary
Tingkat Posisi
Kategori pekerjaan
Persyaratan tingkat pendidikan
Perekrut respon ke aplikasi

Kadang-kadang 
Alamat Kantor

Units 1407-1408 Herrera Tower, 98 Rufino corner Valero Streets, Makati, Metro Manila, Philippines
Industri

Information Services
Lowongan

1 lowongan dibuka
Situs
Agar merasa aman saat melamar: carilah ikon verifikasi dan selalu lakukan riset terhadap Perusahaan yang Anda lamar. Hindari dan laporkan situasi dimana Perusahaan membutuhkan bayaran dalam proses rekrutmen mereka.
Tentang 7th Media Digital Studios Inc.
7th Media Digital is a leading full-service web development company located in the heart of Makati Central Business District. As a digital studio with outstanding expertise in multimedia arts, web design, web development and systems development, 7th Media has carved a reputation as a premier web development agency in the Philippines. Having been in the business for over 8 years, we have a strong track record of delivering innovative and best-in-class digital solutions to our clients. Our creative flair in designs and innovative IT solutions have led us to work with the biggest brands in the Philippines and boutique digital agencies in the US, Australia and Singapore. We are proud to be ranked as part of the Top 10 Web Agencies in the Philippines by Hubstaff. Join us and be part of our growing team!