For Jobseeker
What to Consider in a Job Offer: Salary vs Benefits

In an ideal scenario, you would be offered to work your dream job for a high salary and all the benefits you could possibly list on a contract. However, this is not always the case which is why it's important to consider a number of factors when on the hunt for a job.
Salary is more often than not one of the first things you notice when you consider or entertain a job offer. And rightfully so, we all expect to be properly compensated for our time and hard work. But some employers may have a lot more to offer than a handsome paycheck for your services.
Employers, as mandated by law, are required to provide their employees certain benefits such as Pag-IBIG, SSS, and PhilHealth when they are hired. Of course, they can go beyond that to attract more jobseekers to apply and work for them.
Some employers may offer transportation allowance, vacation leaves, and health insurance among many others. These benefits may prove to be factors that can outweigh salary in situations where your wellbeing and enjoyment of your job is considered.
A working mother, for instance, might want some time off to enjoy the company of her children while a millennial would perhaps want to travel. Benefits greatly help make this work-life balance possible. While they may not look as good as your expected salary on paper, you can guarantee that they will truly be crucial to your life one way or another.
Given this, can we now argue that benefits outweigh salary? Well, not entirely.
What we mean to say is that salary should not be the end-all-be-al of why you would want to take a job. You should consider everything on the table before you sign on the dotted line. [/col]
Besides, what you might save from a high salary could all be spent in just one trip to the hospital. This is why health insurance is one employee benefit that is often considered as most valuable.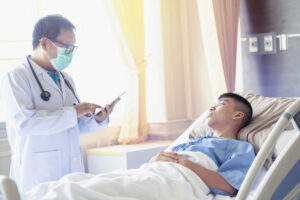 We all know that we can catch a disease or meet an accident at any time. And it will definitely cost us a lot of money to pay for everything from medicine to ambulance expenses.
This is where your health insurance comes in to cover part of, if not your entire medical bill. In essence, it pays for what you might not have been able to afford. It also serves as a safety net for your finances and helps you stay prepared for the future. some plans might event come with preventive and maintenance care that let you enjoy free check-ups or consultations with a doctor.
Your future employer could help you get yourself insured. But you don't have to wait. You can have yourself covered by a prepaid healthcare plan just in case you get sick before you land your desired job.
Kalibrr subscribers can have 5% off on their purchase of a prepaid health card from the Maria Health website until March 15, 2019. Use the promo code KalibrrMH5Off upon checkout.
---
Maria Health is a technology company that helps Filipinos find the best healthcare for their needs. Their website houses a comprehensive portfolio of prepaid cards from top HMO providers and partners in the country.
Visit www.mariahealth.ph/prepaid and get best health plan for your needs today.
Kalibrr is a technology company that aims to transform how candidates find jobs and how companies hire talent. Placing the candidate experience at the center of everything it does, the company continues to attract the best talents from all over, with 1.7 million professionals and counting. Kalibrr ultimately connects these talents to companies in search of their next generation of leaders.
The only end-to-end recruitment solutions provider in Southeast Asia, Kalibrr is headquartered in Makati, Philippines, with offices in San Francisco, California and Jakarta, Indonesia. Established in 2012, it has served over 18,000 clients, and is backed by some of the world's most powerful start-up incubators and venture capitalists. These include Y Combinator, Omidyar Network, Patamar Capital, Wavemaker Partners, and Kickstart Ventures.
Need help with recruitment? Sign up for Kalibrr and start hiring better today! For more business and recruiter advice, follow Kalibrr on Facebook, Twitter, LinkedIn, and Instagram