For Jobseeker
What I Learned From AlDub About Work Ethic

If you haven't heard of AlDub, there is a good chance that you actually live under a rock. The noontime supercouple has taken social media (and the EDSA billboard scene) by storm and it's safe to say that they'll be around for a while. What started out as an Eat Bulaga segment turned into a cult of followers watching, waiting for the couple's budding romance to unfold. The AlDub craze has spread all over the world and given millions of people heart palpitations and gales of laughter on a daily basis. More than the global phenomena that they have created, AlDub can teach us all a thing or two about working with our strengths and buckets of determination.
Never giving up
Pambansang bae Alden Richards (real name Richard Faulkerson Jr.) is easy on the eyes but his rise to fame was anything but easy. It's as though being in show business was always the goal for this Laguna native who also happens to be Ginoong Sta. Rosa 2009 and Ginoong Laguna 2010. When he was 18, Alden auditioned for reality TV shows Starstruck and Pinoy Big Brother: Teen Clash of 2010. Unfortunately, he didn't make either show but that didn't stop him. He did the nitty gritty work and went from audition to audition until his little big break came with the GMA Network. Alden Richards was part of the main cast of the afternoon soap opera Alakdana which ran for just five months in 2011. Still not giving up, Alden landed a role in the teenage soap Tween Hearts and a psychopath part in the thriller The Road.


You might be thinking, "He had a lot of roles, he's successful naman." But in show biz, a lot of little roles does not equate to a few big ones and we all know that the big ones are the ones everyone watches out for. What set Alden's career apart though is that he never settled for one Saturday on Eat Bulaga every week. He wanted to be a regular and so he did the minor roles (My Beloved) and guest appearances (Spooky Nights) until the right people (a.k.a. network producers) took notice. Consciously breaking into show business is a tough game and Alden Richards gained some major points by making it the hard way. Business strategist Mike Gafka said that "To be successful you must accept all challenges that come your way. You can't just accept the ones you like." If you look at Alden's career, he took every minor role and little challenge with gusto. He started with community pageants and from there he grew his stage, audience, and persona as an actor. And it paid off. More than the pambansang bae, Alden Richards is a perseverant actor who knows how to hustle.
Never giving in
Originator of pabebe Yaya Dub (real name Maine Mendoza) was a virtually unheard of personality before 2015. This girl was not in anyone's running to become an internet sensation and yet she did it. The Bulacan native studied culinary arts at De La Salle-College of St. Benilde. After she graduated, she took an internship with The Sagamore in New York. A food filled career for the young chef seemed to be in the works but we all know that didn't happen. 20 year old Maine wanted to become a flight attendant and she was even preparing an application for Philippine Airlines. Like any millennial, however, she got bored and decided to see what was on the internet today. Enter lip-sync video making app Dubsmash. Maine parodied Kris Aquino on the app and just like that, the internet exploded, being a flight attendant flew out the window, and she was crowned Queen of Dubsmash. Her interesting face and flaring nostrils have been plastered all over the internet since.


In an age and society that has broken the standards of traditional beauty, we're still very much pressured to look like the faces on TV and in magazines. Maine is not the "typical" beauty. Some argue that if she toned down her expressions she could be prettier but that would just make her another fish in the sea of "pretty". In fact, she pretty much fits the bill for ugly pretty. What is so admirable about Maine, however, is that she never seemed to want to be typical. She is a natural comedian but she amplified her being funny to appeal to a wider market. She is ugly, pretty, funny, annoying, endearing, pabebe, and it all comes together in a personality that the Filipino responds to. She embraced her wild features and made them work for her. And look how that turned out. In less than a year, she skyrocket her show business career and now "Yaya Dub" is a household name.
AlDub by storm
I have heard it said that AlDub is like a Pacquiao fight. When it's on, there is no traffic on the streets of Metro Manila. Almost overnight, the now distinct faces of Alden Richards and Maine Mendoza have been mainstays on the billboards of the Philippines. From Bench to Belo, from McDonald's to Coca-cola, AlDub is everywhere. Try as you might, there's no denying that AlDub is a global phenomena. I laud the supercouple for their individual and joint spunk. From a shipped couple on a noontime show in the Philippines to one of the most Googled terms of 2015 (fact check) and a global Twitter record holder, you can't not hand it to them.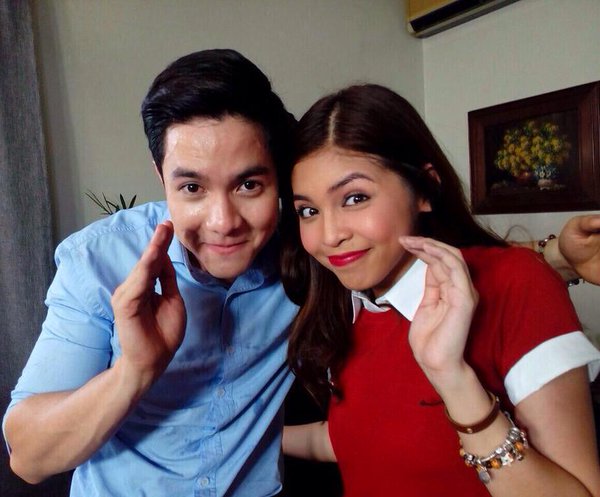 Subscribe to our weekly newsletter and get Kalibrr Career Advice straight from your inbox! You can also follow us on Facebook, Twitter, and Instagram, or join Kalibrr's Viber public chat for more advice to help you grow in your career.