For Jobseeker
5 Ways to Beat Homesickness While Working Abroad

We Filipinos are known for our hospitality, not only towards other Filipinos but also towards foreigners—a big reason why other nationals love visiting the country or even relocating for good.
Another outstanding Filipino quality is the way we value our families more than anything else, sometimes more than our own selves. But, for some circumstances, some Filipinos are forced to look for overseas jobs, leave the country and their loved ones, and make all the sacrifices just to have a good life.
And with this huge step, there will come a time when we'll be experiencing homesickness, which can be difficult to endure especially for those living alone and is out of the country for the first time. But the good news is, technology has aided in alleviating this feeling through constant communication and video calls. Then again, nothing compares to being with them physically and seeing all the changes happen right in front of you.
If you have been an OFW for quite some time or considering to become one, we understand what you're going through and absolutely admire you for showing such courage by leaving everything behind.
To help you cope with homesickness, here are five things that you should do to deal with this emotional distress.
1. Be a tourist first
Although your purpose for going to another country is to work, being a tourist during your first few weeks isn't necessarily a bad thing. In fact, exploring the city can help you in getting a feel for your new home, allow you to meet citizens or even other OFWs, and teach you about their culture.
Take advantage of the period you'll be staying in the country and consider it as a breather instead of a burden by working too much.
2. Meet other OFWs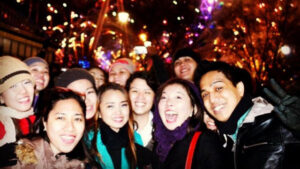 With more Filipinos working abroad today, meeting fellow OFWs probably won't be a problem. Get to know them personally, learn about their stories, and ask for tips on how they manage homesickness.
Sooner or later, these people will become your family in your new community, and you'll get to do things the Filipino way again.
3. Focus on your health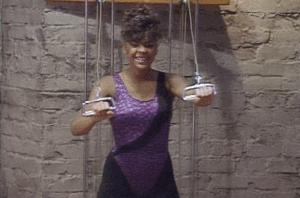 Allowing homesickness to consume you can greatly affect your job performance and even your health—physically, mentally, and emotionally. Remember always to eat on time, exercise, and quit your vices.
No matter how cliché it may sound, your health is your wealth. And if you become sick, you won't be able to provide for your families back home.
4. Try to stay away from technology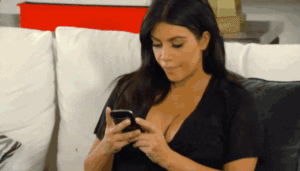 While technology has been beneficial for long distance relationships, spending too much of your time on it can be harmful to you as well. By reducing the time spent on Facebook or Twitter, you can explore the city and develop a sense of belonging to your new community.
Staying in touch with your relatives back home is still important, but being able to build ties with new people is just as crucial in developing a balanced OFW life.
5. Be Positive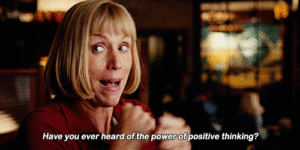 Despite this negativity, always try to see the good in everything. Be thankful for the opportunity of working abroad and earning more for your families back home, no matter how challenging, tiring, and demanding your job is. Having a good employer is also something to be thankful for.
Adjusting to a new environment, learning how to cope with a new climate, picking up new traditions, and trying out new dishes, among many others take some time before it someone completely adjusts to all these.
Suffering from homesickness doesn't necessarily equate to weakness or being emotional, as it really impacts a person. So, instead of putting too much pressure on yourself, just recall the numerous reasons why you're in that country. And who knows, you just might be reunited with your family soon.
Sign up on Kalibrr today and find the right job for you. You can also subscribe to our weekly newsletter and get Kalibrr Career Advice straight from your inbox!