For Jobseeker
The Newbie's Guide to Working in Makati

Before there was Bonifacio Global City (BGC), there was Makati City. Its famed Ayala Avenue was, and still is, a favorite corporate playground and one of the most sought-after business addresses of the Baby Boomers and the Millennials. In the past decades, Makati City has become a household name for career success, as more and more multinational companies and top businesses take root here. The Makati Central Business District (CBD) is home to over 62,000 establishments with leading business process outsourcing (BPO) multinationals, global IT companies, international organizations such as the World Health Organization and UNICEF, and some of the country's most prestigious commercial firms. The city also houses over 50 embassies and more than 30 consulates, which contribute to its vibrant expatriate scene. It doesn't matter if you're fresh out of college, or you're looking for a new corporate arena to conquer. You will always find top jobs in Makati and something new and trendy in the Philippines' original urban jungle. Here's a quick guide and a few tips when you're thinking of finding a job and working in Makati:
Getting There
As one of the most congested areas in Metro Manila, Makati City has some of the strictest traffic rules. Makati traffic officials are impeccable when it comes to enforcing traffic guidelines.
If you think bringing a personal car to a job interview is worth it, think again. The high price of gas, the notorious gridlock during rush hour and the soaring cost of public parking can cost you your punctuality.
The fastest way from the North (Quezon City, Marikina City, and Pasig City) is via the Metro Railway Transit (MRT), alighting at either Ayala, Magallanes, or Buendia stations.
If you don't want to risk your fresh-for-an-interview look, you can always take GrabTaxi or UBER and let the professionals handle the crazy Makati gridlock.

Getting Around
Make sure your shoes are made for walking because the easiest way to get around Makati is to walk. While you can always hail a cab or take a short FX ride, navigating Makati City's impressive underpass system is the easiest way to get to the building across the street. But, make sure you walk fast, as Makati locals and professionals hate slow walkers.

Going home from an interview is made easier with a myriad of transport terminals in the city where you can take the bus, jeepney, or an FX taxi (minivan).
Majority of the hardworking Makati professionals prefer FX taxi via the GT Express scheme. With various pick-up and drop-off points in the city, which are usually located beside major malls, these vans can fit up to 20 passengers and run between 10:00 AM to 12 midnight. For a comprehensive list of PUV terminals in Makati, click
City Perks
The Parks and the City. Makati is famous for integrating work and leisure. If you need some fresh air before and after your interview or even during your lunch break, there are five famous parks you can visit.The Legazpi Active Park and Washington Sycip Park are both located in the lofty Legazpi Village. The Jaime Velasquez or the Salcedo Park is famous for its weekend gourmet markets that kicked off in 2004, as well as their bi-annual Art in the Park events.There's also the Greenbelt Park with its lagoon and chapel, but the top favorite is the Ayala Triangle Gardens that transforms into a magical wonderland from November to December with its yearly Light and Sounds Show.

Foodie Haven. The City serves just about every cuisine you can imagine from restaurants to hole-in-the-wall establishments. However, every Makati professional knows that there's always the well-recognized "Jolly Jeep," which is the Makati's version of a food truck/cart. These food carts serve up local favorites such as Bicol express, sisig, menudo, and pork chop with rice in single servings and amazingly low prices. If you're on a budget, the Jolly Jeeps will keep you fed and jolly until payday.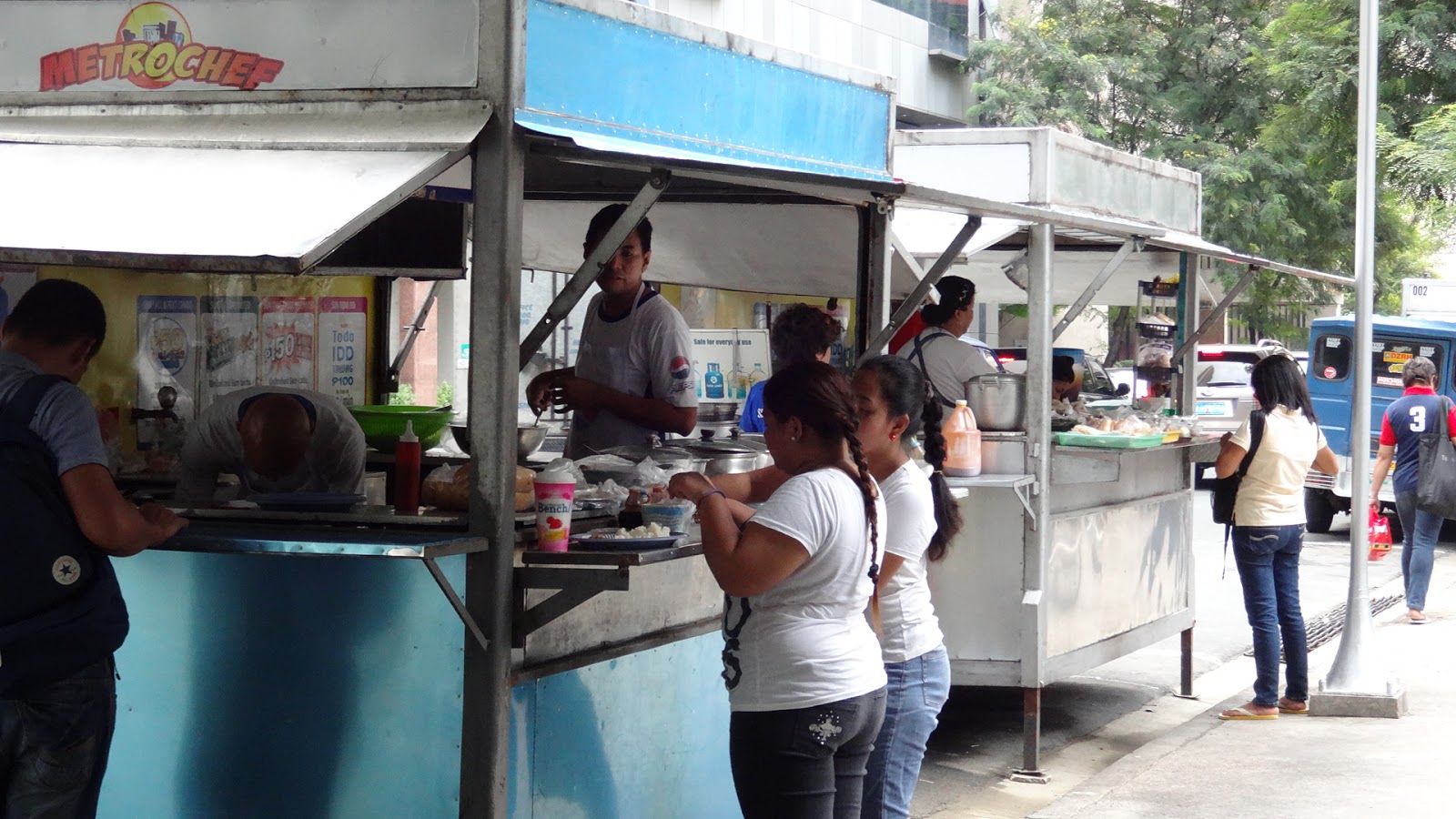 Party Central. Makati also has one of the most famous nightlife scenes in Metro Manila. From pubs, bars, and clubs, there's always a new trendy location to check out in Manila's version of the "City That Never Sleeps."Top bars include 71 Gramercy, Dillingers 1903 Steak and Brew, and the Palladium Superclub And Vogue Lounge. After a night of partying, there's always a nearby coffee shop for the much-needed caffeine fix, including the resident favorite Local Edition in Perea Street, Legaspi Village. Makati City dishes up a lot of perks for both work and play. If you're looking for jobs in Makati, use these tips wisely so you can easily navigate the country's concrete jungle.
So, is Makati the right place to build your career? Sign up on Kalibrr today and find the right job for you.
Kalibrr is now on Android! Click here to download our app on the Play Store.