For Employer
8 Most Influential and Powerful Women Leaders

In celebration of the International Women's month, we would like to hit the spotlight to eight women leaders from the Philippines and the world. They have, in one way or another, given a substantial impact and contribution to how we see and live in this fast-paced society.
Admiring their hard-work, dedication, and God-given courage to soldier on despite their gender, these women are living proof that this world is no longer just a man's world; that you can achieve great things, and actually make it to the top if you don't let gender differences define your capabilities.
1. Tessie Sy-Coson, 65
Vice Chairperson, SM Investments Corp. (SMIC)
As the daughter of the richest man in the Philippines, Henry Sy, and wife of lumber tycoon Louie Coson (deceased), Tessie Coson has about everything going on for her—both life and career. She's currently the vice chairperson of SMIC, one of the largest conglomerates in the Philippines, advisor to the board of directors for SM Prime Holdings, as well as chairperson of BDO Unionbank. When asked about being a woman in this multibillion industry, she simply said, "It doesn't really matter so much to me."
Founder and Chief Executive Officer of Chalré Associates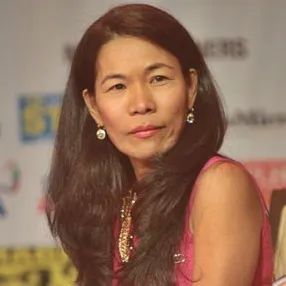 Rebecca left her family when she was 19 to work as a domestic helper in Singapore, where she also studied Accounting. After finishing college in Singapore, she moved to Canada to work as a nanny and take up graduate studies in Accounting and Marketing. After finishing her studies, she put up her own recruitment agency in Canada. Later on, she went back to the Philippines together with her husband and founded Chalré Associates, a recruitment firm for senior management positions. Rebecca encourages Pinays to seek higher positions, and believes that women are just as capable as their male counterparts.
Journalist, Author, and Chief Executive Officer of Rappler
One of the most successful and prominent Filipino journalists today, Maria Ressa is known for being CNN's bureau chief in Manila then Jakarta, covering topics on terrorism in the region. After working as an investigative journalist for CNN for two decades, she later on moved and became head of ABS-CBN's news and current affairs for six years before starting her own news and media online platform, Rappler. Esquire named her as the Philippines' Sexiest Woman Alive in 2010 for her bad-ass fearlessness in covering the Al Qaeda story.
Executive General Manager of QBE GSSC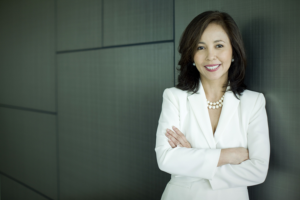 Don't be fooled by this petite woman; she's not your typical Tita of Manila, but is actually known for being the Mother of the Philippine BPO Industry. Her career started as a customer service representative in a shipping container company, but did you know that she had no prior knowledge of that kind of job? Karen was a chemical engineering graduate, thus, she had to learn about CSR from scratch. Little did she know that that shift from sciences to customer service was the start of how her life was going to be forever.
Founder and Chief Executive Officer of Care.com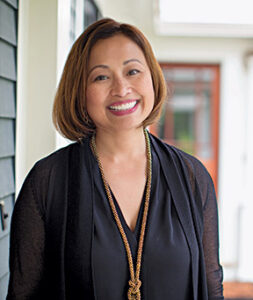 This Harvard Business School grad and Care.com founder worked at two Internet companies before finding the courage to go out on her own. She was pre-destined by her family to become a lawyer, but after her fist year in law school, she suddenly had an urge to pursue business. The idea of Care.com came when school-work-life balance became difficult, and that finding the right care for her two toddlers and her father that had suffered  heart-attack became a struggle. The company finally went public in 2014, and have 17.8 million members spanning from 16 different countries.
Artistic director of Conde Nast Publications, Inc.
If you've seen Devil Wears Prada, you probably know how the world of editorial fashion is like under a boss like Anna Wintour. Known for her chilly demeanor, Anna started out in the fashion industry with Harper's & Queen in London. Over the years, she rose up the editorial ladder and bounced from publication to publication. It wasn't until the late 80's that she became chief editor of the Condé Nast-owned British Vogue. She has so far made an impact in today's fashion industry, not only with what to feature in her magazine, but also by breaking in newer designers and celebrating their styles.
Co-founder and Editor-in-Chief of The Huffington Post
Born in Athens, Greece, Arianna Huffington is a prolific author and a media mogul who founded the Pulitzer Prize-winning website The Huffington Post. She went to earn a master's degree in economics in the University of Cambridge where she became the first foreign, and third female president of its famed debate organization. Arianna has long been an advocate of maintaining work-life balance after suffering from a facial injury in 2007 where she collapsed due to exhaustion and overwork.
Author and Chief Operating Officer of Facebook
Before becoming Facebook's COO in 2008, she, like many of us, also went through different kinds jobs. First she worked as a research assistant for World Bank, then worked in the U.S. Department of the Treasury during the Clinton administration. When her time with the government had ended, she sought to find a job at Silicon Valley eager to join the thriving tech scene that was under way. She got her shot working in Google for seven good years, then transferred to Facebook where she oversees the social media site's business operations.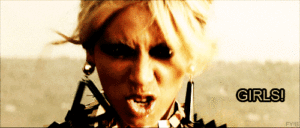 Subscribe to our weekly newsletter and get Kalibrr Career Advice straight from your inbox! You can also follow us on Facebook, Twitter, and Instagram, or join Kalibrr's Viber public chat for answers to your questions about your career.