For Jobseeker
Fresh Graduates Guide to CV Creation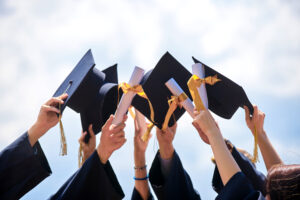 ---
Graduating university is surely a huge milestone in your life. However, this will not be your last. The end of one chapter only introduces the start of a new one. Remember that you are the author of this next chapter, so be ready to strive for it!
As you move into your new chapter, take a step back to realize your vision. Where do you see yourself in the future? With a vision, you will have an anchor that can guide yourself to become closer to reaching your goal. Before applying for the job, make sure you complete your CV and start building your professional brand.
Why is a CV important? Kalibrr's data has shown that, among 200 respondents who were interviewed, the average completion rate of their CV is 74%. Employers want to know you and a CV is a great way to showcase yourself. A CV needs to have these 5 points: personal detail, personal summary, education, working experience, and also job-relevant skills.
While personal details like your name, address, and e-mail is a must-have on the top of your CV, you might wonder why you need to have a personal summary. A personal summary written professionally is like a strong handshake that will help you stand out from the other applicants. When writing a personal summary, remember to keep it concise (max. 200 words); too much will throw off your employer as they don't have all day to read your CV. Using keywords to highlight your specialties will help emphasize your strengths and also keep things short and direct. Remember to write this section as if you were telling a story about yourself. Use a first-person perspective and don't forget to include the values and passions that make you who you are.
After making the personal summary, comes the educational background section which is filled with the schools you went to and any specialized courses you took that is relevant to the job. After that comes the work experience segment of the CV. This part shows that you have experience in working in an organization or company and tells them how loyal you are to a company. Any kind of work including internships can be included in this section, however, it is recommended that you use work experience from jobs that can be relatable to the new job you are applying to.
After all that is done, there are a range of additional sections that you can put in your CV if you want to. It is highly encouraged that you add some more things in your CV after the general part. This part can be anything you feel would make you look special and unique to the employer. For example, a skills section to display your mastery in coding, an achievement section or even a hobbies section to display an artsy or sporty side of you or even a section for your previous projects. There really are endless possibilities for the additional section. Be sure to use this part wisely. Also always put supporting information(proof) where possible.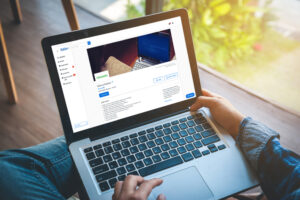 \With all that done, do a review on your own CV. Having a friend review your CV would also be a good thing as the more perspectives involved will result in a range of opinions.
If you're a fresh graduate with no work experiences yet, don't be scared to make a CV. A good personal summary would be the best way to attract employers.