For Jobseeker
Five Considerations to Make Before You Join a Startup

Looking for an alternative to the eight-to-five grind and bureaucracy of a corporate job? Then joining a startup might be for you, but before doing that, these are some things you'll want to take into consideration
Following the success and popularity of brands like Grab, Airbnb, and Facebook (yes, our favorite social media platform was also a startup), the chance to work for startups has become increasingly intriguing, and understandably so. There is a certain freshness to being in a work environment that is a little less formal than the typical corporate office and being part of a team that is growing a company from the ground up.
If that new venture blows up and becomes as wildly successful as the previously mentioned brands, then surely all bets are off, and joining a startup is indeed the career move to make. However, for every Grab, Airbnb, or Facebook, there have been many others that never made it past being a new venture, with some too obscure to even be named now.
So while it may seem really exciting to join a startup company, like with any other job, it does come with risks, and you can best manage (or avoid) these by giving some serious consideration to the following.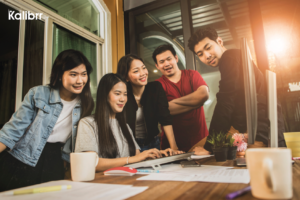 The Company Culture
Cultural fit is a key indicator of whether you'll love or hate any job, and start-up companies are generally known for long work hours and a sense of community. So do you see yourself spending time with the team and leaders for extended hours? When an organization describes itself as "works hard, plays hard", are you ready to possibly burn both ends of the candle? Remember, it's important to like your colleagues and feel aligned with the company's ethos, especially when working in a small, tight-knit group.
So when you're in discussions with a particular startup, try to get a good preview of what your work life will be like at that company. Take note of everything you see when you go for an interview (arrive early so you can observe while waiting). Additionally, while it may be hard to truly ascertain what the company culture is really like, there are fortunately job listings website and social media that you can also look to for additional reviews.
The Founders
Speaking of company culture, it is also important to get to know who the founders or leaders of the start-up you want to join are. Why? Because they ARE the culture. Even if your direct manager will be someone else in the organization, CEOs/COOs/founders still tend to be the ones to set the cultural and behavioral norms for young and small companies. If the bosses are all 'buddy-buddy', then the company is likely also all 'buddy-buddy'. That's good if you prefer that, not so much if you don't.
You'll also want to trackdown the startup's leadership team online and study their presence on spaces like LinkedIn and Facebook. Pay special attention to their past work, industry expertise and educations, and any awards they've won or media they've been featured in, as all these can help attest to their, and the startup's, probability for success. Their failures may also come up when you're getting to know more about them, but it's best to just use this to temper your expectations, and not immediately discount their credibility.
The Investors
It's no secret that most startups these days spend an exponential amount of money on product development and branding, in an effort to get a jump on the market and be ahead of the competition. A high "burn rate" makes the source of a startup's money a crucial sign of its stability, because if they work with reputable investors, it means that their products, services, and business model, in general, have most likely gone through some serious screening.
Funding from a brand-name venture capital firm like a Y-Combinator, Kickstart Ventures, or Goldman and Sachs could be taken as a sign that a start-up survived a tedious evaluation process, and point to their being a strong contender in their market. Consider the investors as doing some of the due diligence for you, and if they found the start-up to be worth investing a lot of money in, it may also be worth your time to join the team behind that new venture.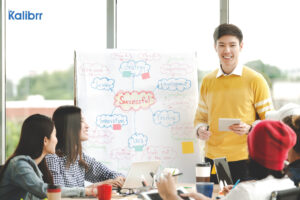 Your Finances
Speaking of finances, it's also important to consider yours when deciding to join a startup. Startups, especially those at the earliest stages, spend more than they earn (if they do at all), and are likely barely able to pay the salary they offer you. On top of that, healthcare and other employee benefits may be non-existent for some time, meaning you're on your own when you are ill and have to take time off work.
It's recommended to at least be ready with savings that can help you survive a period of three to six months without a salary, because apart from a lack of benefits, there's also a possibility that something goes wrong and you don't get compensated on time. Having a financial cushion in place can make your startup journey a little less stressful.
On the other hand, if you don't have as much savings but still want to join, most recommend doing so when you're currently in a low-cost, low-commitment phase of your life (young, single, and/or have minimal monetary responsibilities).
Your Patience
While the chance for getting a significant salary is usually slim when working at a startup, the opportunities for career growth are more substantial. When the business booms, expansion can be expected, and as someone who is part of the pioneering team that knows the ins and outs of the company, you will likely be among those in line for a larger role.
Keep in mind however that this lies solely on how profitable the startup you want to work for becomes. It may take some time for the company to scale and subsequently for the employers to grant you a promotion or raise, time which you may not have as your own financial responsibilities will also continue to grow.
If in the least, you'll gain and sharpen a number of skills working at startup, as you'd typically learn to fulfill other roles because you are part of a small team in a company with growing needs. Just in case you don't earn as much during your stay, the experience you gain and expertise you establish can help you net a better earning job after you've made your contributions.
These are just some of the considerations you should look into before joining a startup, but ultimately, your choice will be hinged on where you are in your and life and in your career. If being part of a team that is building a business from the ground up is presently something you can have consuming a great deal of your time and energy, then joining a startup and going through the unique, exciting, and challenging experiences that comes with it may indeed be for you.
---
Kalibrr is a technology company that aims to transform how candidates find jobs and how companies hire talent. Placing the candidate experience at the center of everything it does, the company continues to attract the best talents from all over, with more than 1.7 million professionals and counting. Kalibrr ultimately connects these talents to companies in search of their next generation of leaders.
The only end-to-end recruitment solutions provider in Southeast Asia, Kalibrr is headquartered in Makati, Philippines, with offices in San Francisco, California and Jakarta, Indonesia. Established in 2012, it has served over 18,000 clients, and is backed by some of the world's most powerful start-up incubators and venture capitalists. These include Y Combinator, Omidyar Network, Patamar Capital, Wavemaker Partners, and Kickstart Ventures.
Need help finding that dream job? Sign up at Kalibrr and be connected to thousands of employers! For application help and additional professional advice, follow on Kalibrr Facebook, Twitter, LinkedIn, and Instagram.