For Jobseeker
Considering Health Insurance in your Compensation Package
When jobseekers hear the word compensation, salary is often the first thing that comes to mind. And this is because salary is a huge part of an employee's compensation package. However, it's just one part of what employers may have to offer to attract or retain you to their company.
A full or comprehensive employee compensation package often also includes numerous benefits such as paid vacation leaves, career development courses, and transportation allowance. But arguably the most important component in any compensation package and one jobseekers must seriously consider is health insurance. Here's why:
Security
You don't often think or worry about what a trip to the hospital might financially cost until it actually happens. Of course, by then, it might be too late.
Remember, medical emergencies are often unpredictable and can happen when you least expect it. While you wish they never happen, you, at some point in our life, will eventually have to deal with them. And when that time comes, how much of what you have earned or saved can you actually set aside to pay for your medical bill?
Those with health insurance can rest assured that the high costs of doctor's fees, medicine, confinement, and other medical services that one might need in case of emergency and hospitalization will be covered.
It also offers you and your loved ones the peace of mind in knowing that medical care will be readily accessible when it's needed.
All Types of Care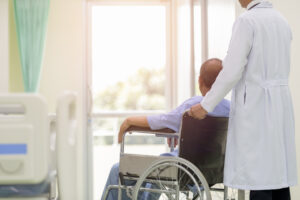 Without health insurance, you might not consider getting yourself tested or visiting your doctor for minor diseases because it will cost you. But sometimes what may seem like a minor disease is actually a sign of something worse. And you won't know for sure unless you get yourself checked.
There are health insurance plans available that provide diagnostic and preventive care services including laboratory tests, vaccine shots, and doctor consultations.
This just means you can be proactive of your health without the added out-of-pocket expenses. In a way, it will also motivate you to consciously pursue a lifestyle that focuses on your health and wellbeing.
Benefit Your Loved Ones Too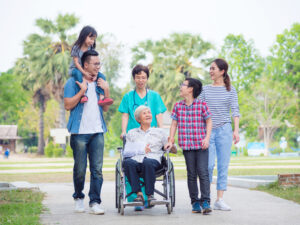 Accidents can prove to be financially disastrous for people without health insurance as they tend to be very costly and can, at times, debilitate your ability to work and get paid.
Thankfully, there are accident-related health insurance plans that can help with costs not often covered by other plans. These include everything from ambulance fees to surgery.
They also help you get back on your feet while you can't work yet, reducing the financial burden that may arise from your absence on your job. Some plans even include a livelihood program that provide you a new source of income, just in case you can't return to your job anymore.
These benefits will ensure that loved ones who depend on you are financially secure when you can no longer provide.
Given the reasons that we mentioned above, it's clear how health insurance plans can add appeal to a job offer. But you don't have to wait until you land your desired job to purchase one. There's always a possibility that you get sick before you're employed, which is why we suggest you get yourself covered today with a prepaid healthcare plan.
Kalibrr subscribers can save 5% on their purchase of a prepaid health card from the Maria Health website until March 15, 2019. Use the promo code KalibrrMH5Off upon checkout.
---
Maria Health is a technology company that helps Filipinos find the best healthcare for their needs. Their website houses a comprehensive portfolio of quality and affordable prepaid cards from top HMO providers and partners in the country.
Visit www.mariahealth.ph/prepaid and get the best health plan for your needs today.
Kalibrr is a technology company that aims to transform how candidates find jobs and how companies hire talent. Placing the candidate experience at the center of everything it does, the company continues to attract the best talents from all over, with more than 1.7 million professionals and counting. Kalibrr ultimately connects these talents to companies in search of their next generation of leaders.
The only end-to-end recruitment solutions provider in Southeast Asia, Kalibrr is headquartered in Makati, Philippines, with offices in San Francisco, California and Jakarta, Indonesia. Established in 2012, it has served over 18,000 clients, and is backed by some of the world's most powerful start-up incubators and venture capitalists. These include Y Combinator, Omidyar Network, Patamar Capital, Wavemaker Partners, and Kickstart Ventures.
Need help finding that dream job? Sign up at Kalibrr and be connected to thousands of employers! For application help and additional professional advice, follow on Kalibrr Facebook, Twitter, LinkedIn, and Instagram.