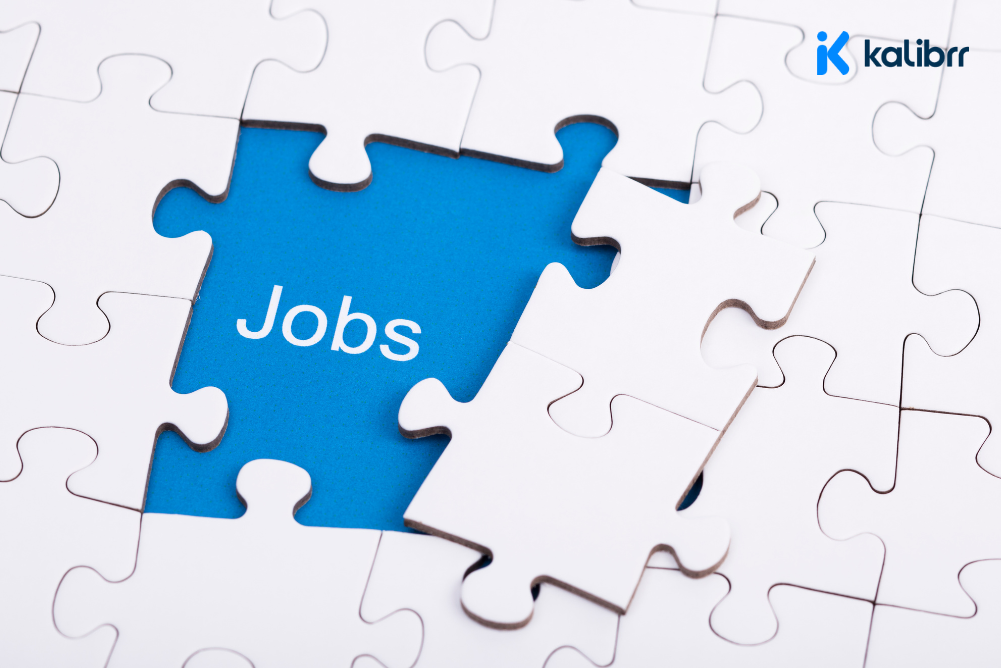 B2B
Job Description vs Job Specification: Definition, Differences, and Examples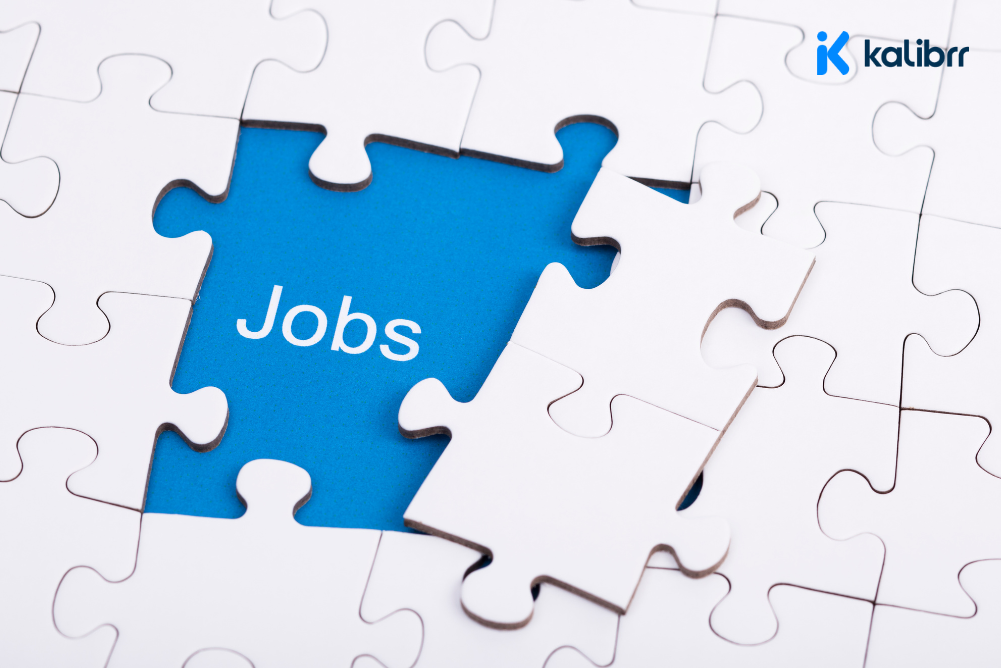 While doing the job analysis, there are two main documents that are prepared by recruiters to help explain the essential skills and qualifications that the job applicants need to possess to perform the job well.
An employer, Human Resource Manager, or recruiter leverages job descriptions and job specifications during the recruitment process to encourage the right candidates to apply for a role.

In this article, we'll dig a bit deeper into the two.
Definition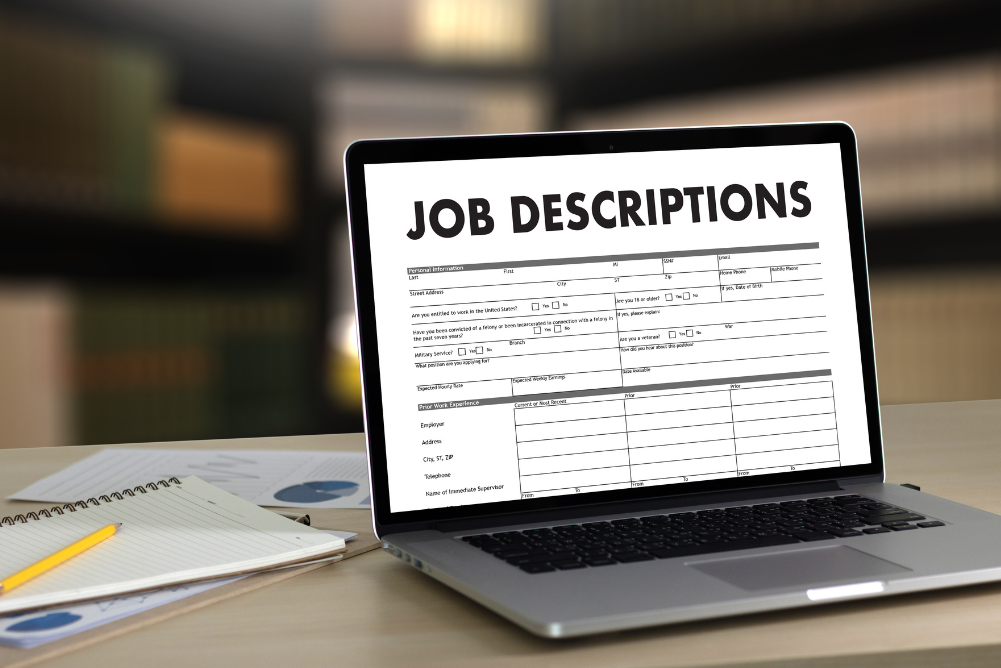 A job description covers basic job-related data that is used by recruiters to advertise a specific job and attract a pool of talent – its features usually include job title, job location, job summary, tasks, duties, and so on.
Job descriptions play a significant role in the hiring process as they relay information to the candidates regarding the working environment and responsibilities attached to the position. Providing ample information helps recruiters reach the best candidates, and the points in the job description are typically used as the basis for interview questions.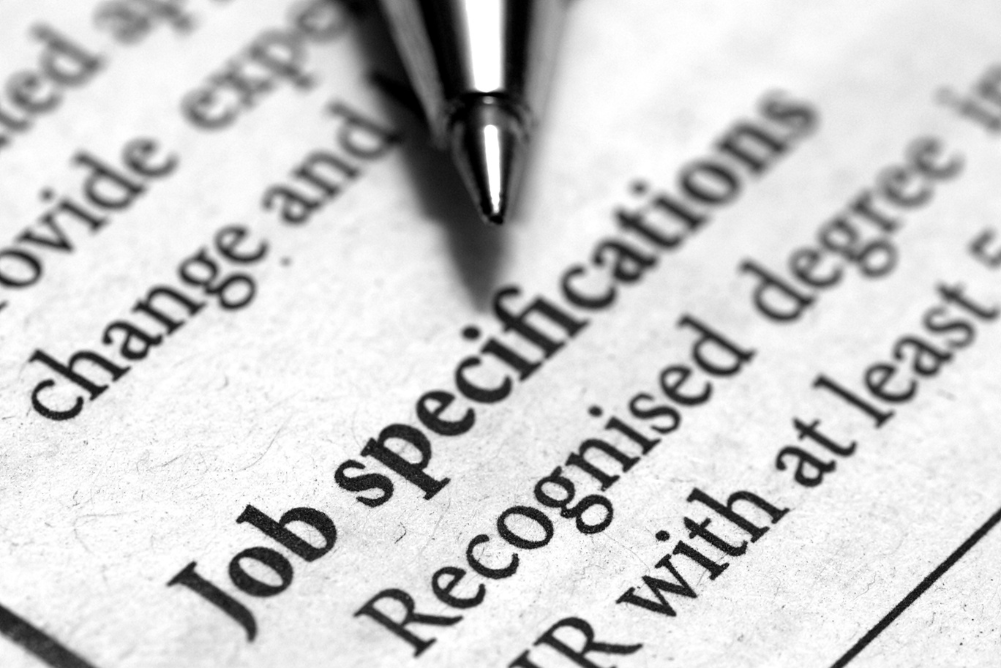 On the other hand, job specification is a written statement of educational qualification, specific qualities, levels of experience, physical, emotional, technical, and communication skills required for the job, as well as other unusual sensory demands.
A job specification helps recruiters target qualified candidates for a specific job. Once a candidate is recruited, a job specification helps employers measure the job performance against the standards and targets for the job holder and identify training needs.
Main differences
Now that we've identified the definition of a job description and job specification, it is clear that both of them outline different criteria. The table below summarizes the main differences between job description and job specification:
Samples
Let's take a Graphic Designer as an example.
Here's what a job description of a graphic designer typically looks like:

Title: Graphic Designer
Department: Marketing
Classification: Full-time, Exempt
Compensation: $48,000 to $54,0000 per year
Reports to: Senior Marketing Manager
Direct reports: None
Job Requirements and Responsibilities:
The Graphic Designer is responsible for a wide variety of designs on websites, social media, and other digital platforms. The employee holding this position should be experienced in delivering creative ideas and following through to content creation and distribution. With direct oversight and support from the Senior Marketing Manager, the Graphic Designer will showcase Company by creating designs aligned with Company's branding and voice.

In addition, here are job specifications for the role:
Two to five years' professional experience in a design agency, firm or similar role
Bachelor's degree in graphic design or related field
Strong typography skills
Fluent in Adobe Creative Suite
Word processing and office skills
Advanced photo retouching skills
Friendly personality and willingness to learn

So, which one should you prioritize? The answer is both. Job description and job specification are two integral parts of job analysis and they guide employers and employees in the recruitment and selection process. Both data sets are extremely relevant for creating the right fit between job and talent, evaluating performance and analyzing training needs, and measuring the worth of a particular job.
This article is sourced from:
https://www.managementstudyguide.com/job-description-specification.htm
https://sprigghr.com/blog/hr-professionals/job-specification-vs-job-description-whats-the-difference/
https://www.indeed.com/hire/c/info/job-specification#5
https://fitsmallbusiness.com/graphic-designer-job-description/
https://www.hiringpeople.co.uk/blog/what-is-the-difference-between-a-job-specification-and-a-job-description/
https://www.jobsoid.com/difference-between-job-description-and-job-specification/