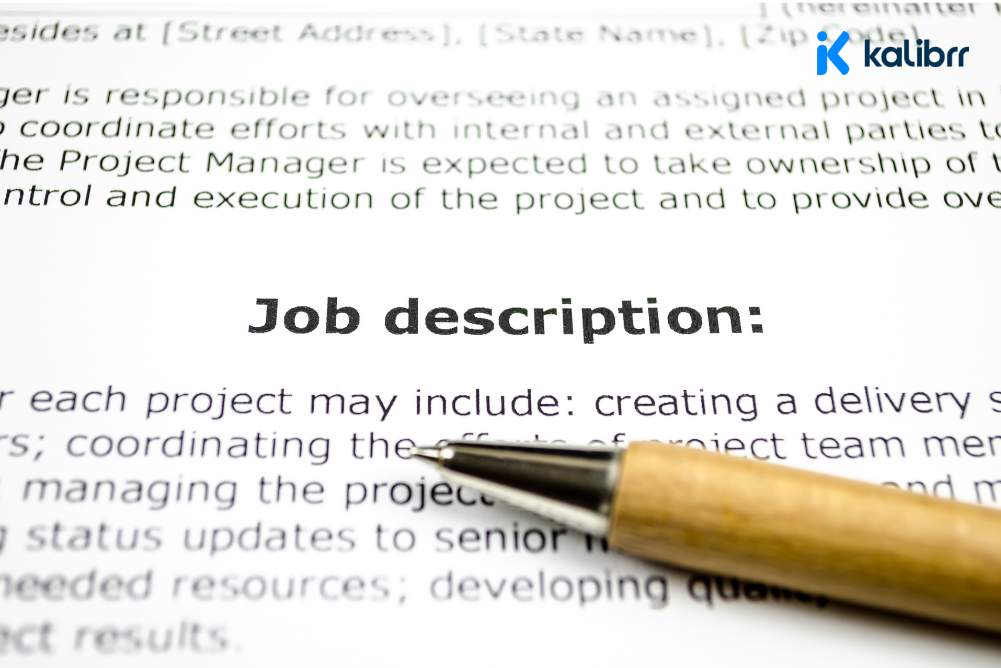 B2B
How to Write a Great Job Description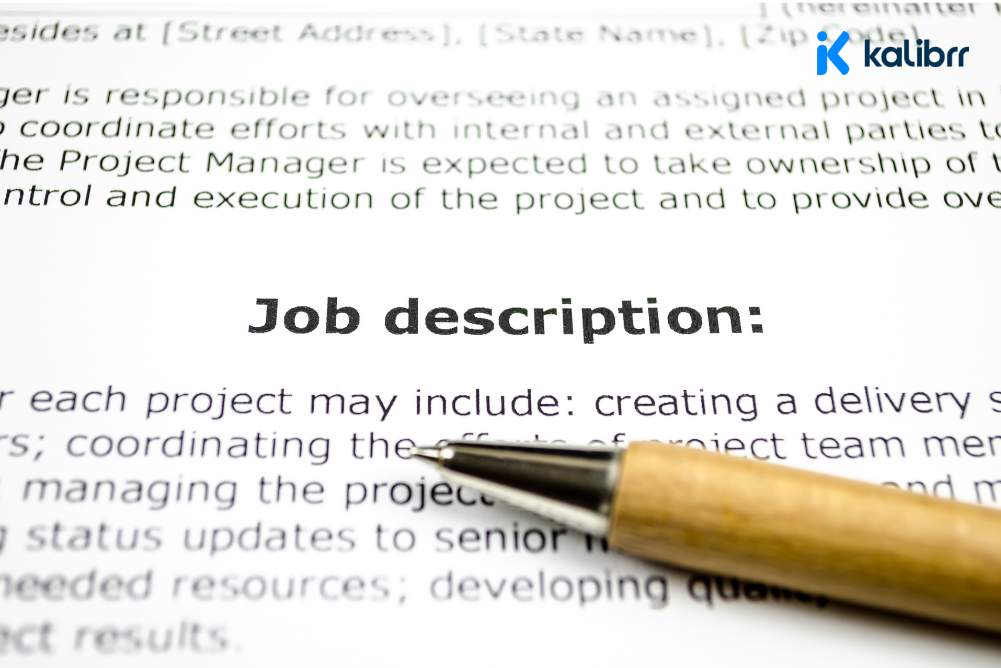 Creating a compelling job description is crucial in helping you attract candidates for your job opening and make your jobs stand out from the rest.
The key to crafting an effective and engaging job description is to find the perfect balance between providing enough details about the job so that your future candidates can comprehend the role and the company while keeping your description concise.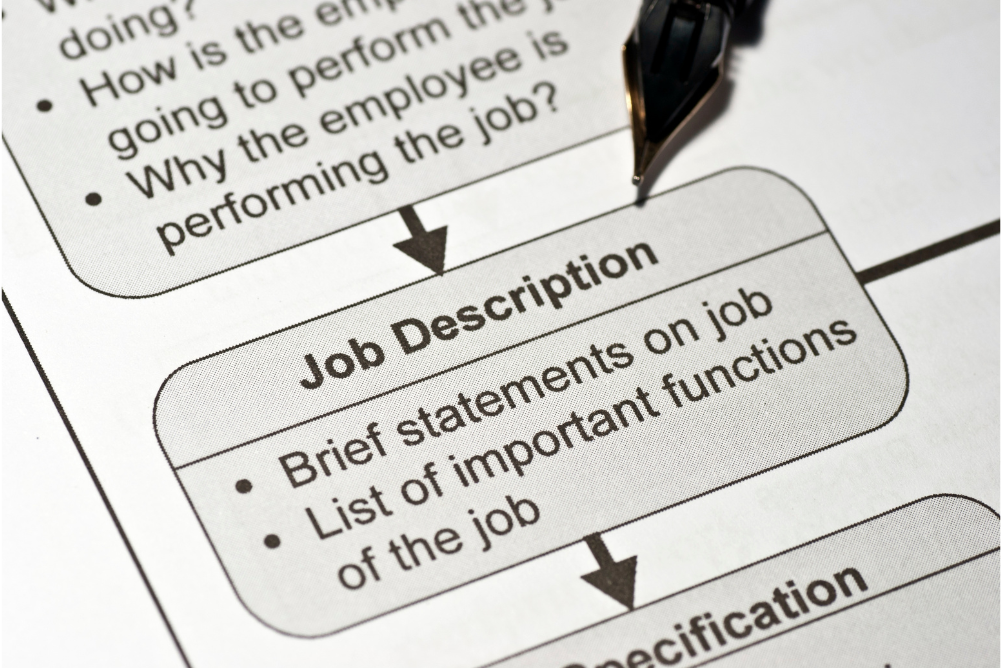 What is a job description?

A job description is a document written by an employer that lists the tasks and responsibilities of a specific role along with the skills and experience needed to qualify for the position.
A job description is used for a variety of reasons, such as establishing salary, conducting performance reviews, clarifying missions, establishing titles and pay grades, and last but not least, as a tool for recruiting.

Job descriptions are also useful in career planning, offering training exercises, and determining legal requirements for compliance purposes. A job description gives an employee a clear and concise resource to be used as a guide for job performance. Likewise, a supervisor can use a job description to determine whether an employee's performance meets the job expectations.
How to write a job description
Accurate job title and summary
A job title is one of the first things that will capture your jobseekers' attention during job searching. The title, including the level of experience, should reflect the job accurately and also reflects the industry's standards and company culture.

It is also important to include a short and concise description of the position which covers the purpose and overview of responsibilities. Make sure you also use a writing style that matches your company culture. For instance, avoid using too formal words or phrases if you are hiring for a start-up with a very casual culture.
Avoid superlatives or extreme modifiers
It is recommended that you avoid using over-the-top phrases such as "best of the best," "off the charts," "world-class," "rockstars," "ninjas" tends to prevent candidates from applying. Anyone who's been socialized not to "toot their own horn" will be less likely to categorize themselves in these ways and hence be less likely to apply.
Also, you should avoid using language that describes a singular focus on a narrow set of abilities, for instance, "perfectionists" or those who are "forever tinkering." Again, you risk turning off the highly-qualified talents that could excel in the role without these traits, or that don't self-identify with these terms.

Focus responsibilities on growth and development
Don't just list a bunch of boring daily tasks and avoid a long, bulleted list of responsibilities or qualifications. According to NCWIT, lists like these are difficult to absorb, and the minutia often means little until one's actually doing the job.
You also should explain how the job will contribute to business objectives, the potential for advancement, and how candidates' achievements can contribute to that.
Get insight from your current employees
According to John Reed, Senior Executive Director of Robert Half Technology,

"Involving the current team will help fine-tune the description and help determine the skills necessary to do well in the role. Knowing what your team needs and the type of candidate that will be a cultural fit will be crucial for long-term success,"

As a result, ask current employees to review job descriptions and provide feedback on the tone, language, and level of detail included. If your job descriptions truly reflect the culture of the organization and the realities of the job itself, they are more likely to attract the right candidates.

Summarize the benefits package
Once you capture your candidates' attention, draw them deeper to another section that lists out your company's benefits package.
According to a 2021 Indeed report, 83% of employers say their companies have become more transparent about compensation and perks in their job descriptions.
Instead of simply listing your perks, use examples to help candidates envision the benefit. For instance:

At Security Software, we ask a lot of our employees, which is why we give so much in return. In addition to your competitive salary, medical/dental/vision plan, and matching 401(k), we'll shower you with perks, including:
Dress: Wear anything you like to the office – and be as comfortable at work as you are in your own living room.
Flexibility: Two days a week, feel free to skip the commute and hit your deadlines from home.
Food: Save hundreds of dollars on food each year by using our well-stocked, healthy kitchen.
Wellness: Stretch away the stress every morning in our in-house yoga studio.
This article is sourced from:
https://www.indeed.com/hire/how-to-write-a-job-description
https://blog.hubspot.com/marketing/write-job-ad-copy
https://theundercoverrecruiter.com/write-effective-job-description/
https://www.cio.com/article/230924/how-to-craft-highly-effective-job-descriptions.html

—
Kalibrr is a recruitment technology company that aims to transform how candidates find jobs and how companies hire talent. Placing the candidate experience at the center of everything it does, we continue to attract the best talent from all over, with more than 5.5 million professionals and counting. Kalibrr ultimately connects these talents to companies in search of their next generation of leaders.
The only end-to-end recruitment solutions provider in Southeast Asia, Kalibrr is headquartered in Makati, Philippines, with offices in San Francisco, California, and Jakarta, Indonesia. Established in 2012, it has served over 18,000 clients and is backed by some of the world's most powerful start-up incubators and venture capitalists. These include Y Combinator, Omidyar Network, Patamar Capital, Wavemaker Partners, and Kickstart Ventures.