B2B
5 Non-Traditional Employee Workshops to Try Before 2017 Ends
Employee workshops are a great way to bring your team together. They can help employees learn new skills, connect with co-workers, and strategize around business and goals. Employee workshops are also valuable to promote team building and
boost company culture
. If you already have workshops planned with guest speakers and
lunch-and-learn activities
, make sure you plan a few out-of-the-box activities that give employees a chance to have fun, work together, and get out of the office. Here are five non-traditional workshops you should try before this year ends.
Rock Climbing
Rock climbing is a fun activity that requires physical strength, mental focus, and teamwork. When you're up on the rock wall, you place your full trust in your belay partner to get you back to the ground safely. Staff members can pair up and take turns climbing and belaying. Chances are some of your employees will enjoy rock climbing or have always wanted to try it. In a
survey
of 3,500 Americans, rock climbing ranked second among indoor activities people want to try. Besides having fun, your employees will get a valuable lesson in teamwork, trust, and listening. While you may not be able to take all of your staff members rock climbing at once, this is a fantastic activity for individual teams.
 Meditation Workshop
With a never-ending workflow and tight deadlines, stress levels can escalate in the workplace. Your employees can't perform well when they're stressed out and increased stress can also lead to health problems. Give your employees a valuable lesson in mindfulness with a meditation workshop. "As a leadership strategy, mindfulness helps people to be more effective by directing focus to the most pertinent task at hand," according to Kimberly Schaufenbuel from
Harvard Business Review
. "Deprogramming multitasking tendencies and intentionally focusing on full attention results in higher quality interactions and decisions." Mindfulness isn't just great for your leaders and CEOs, however, all of your employees can reap the
health benefits of meditation
. There are a number of ways to bring mindfulness into the workplace. If you really want your employees to learn the techniques, find a meditation course or a teacher. If you want to go the DIY route or need ideas for ongoing meditation sessions, use guided meditations on YouTube or mobile apps like Headspace and Insight Timer.
Personality Test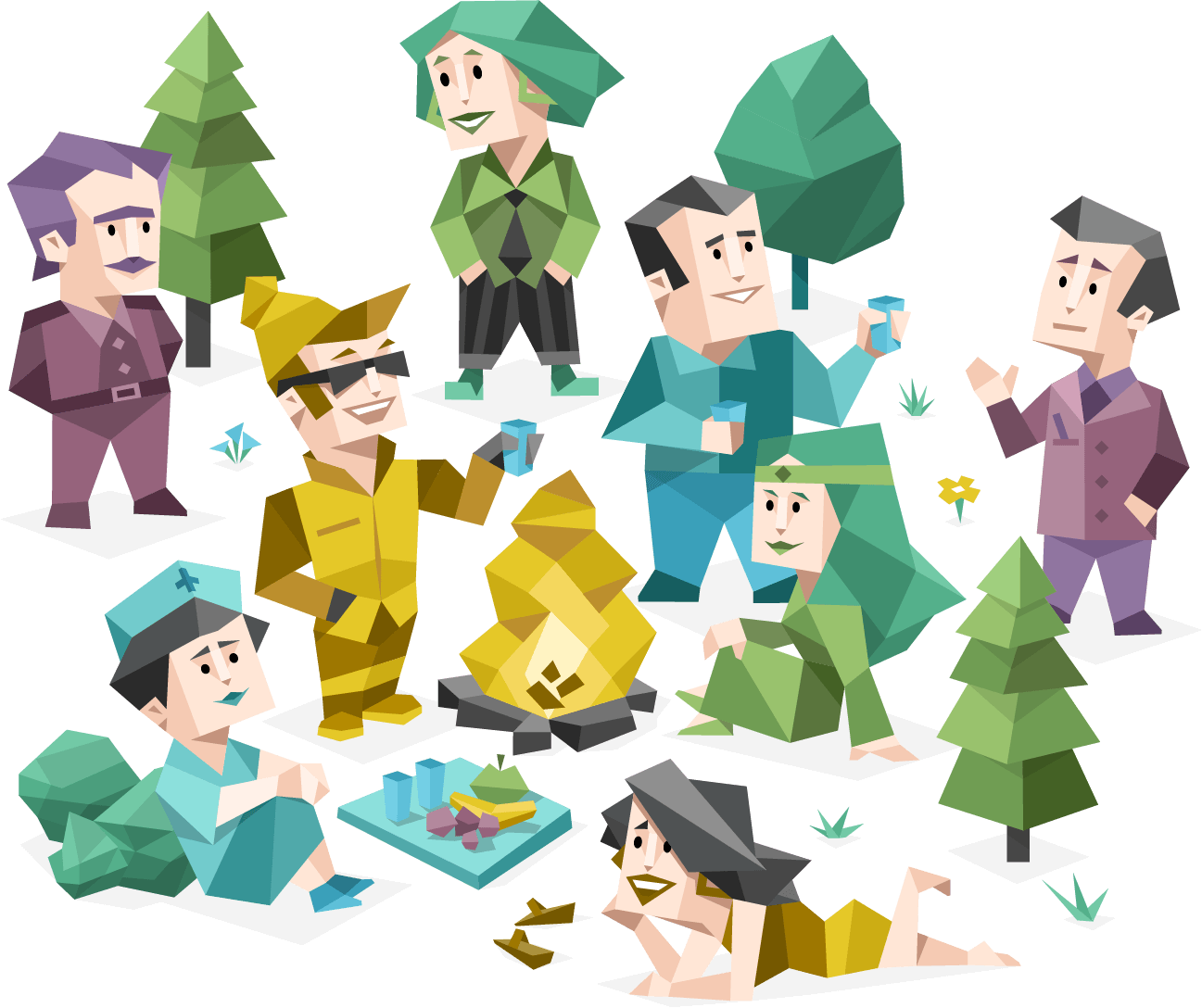 Personality tests can be fun (if you pick the right ones) and very insightful. They're especially useful in work settings where you can see how varying personality traits affect professional teams. Try the
StrengthsFinder
test to learn where your employees excel and how you can put staff members in situations which will help them succeed. Personality tests are great for workshops because employees are reluctant to complete them on their own. Staff members can learn about their similarities and differences and understand themselves and their coworkers on a much deeper level. Here are some personality tests you can try:
"Speed Dating" Happy Hour
Team happy hours are easy to plan and a fun way for co-workers to spend time together outside of the office. While grabbing drinks and talking amongst yourselves is fine, you may want to do some pre-planning to make sure your happy hour is effective for team building. Try this "speed dating" game at your next team happy hour.
Give each employee a number (you can assign them or ask them to draw numbers from a bag or hat).
Before sitting down at the restaurant or bar, instruct the odd numbers to sit on one side of the table and the even numbers to fill in the seats across from them.
Like in speed dating, give each pair five minutes to talk. You can have a list of icebreakers or ask them to focus on something related to your company.
After five minutes, the odd numbers switch and continue to the next person at the table.
This game is a fantastic way to encourage mingling among staff members. Employees may have a chance to talk to someone they rarely interact with and will have the opportunity to learn something new about a co-worker. After the activity, ask participants to share something fun or interesting they learned about a coworker.
Bootcamp Challenge, Race or Fundraiser
Successful teams are able to work together and you can hone this skill with an out-of-the-office activity like a race, fun run or fundraiser. Sign up as a company or break up into smaller teams based on employees or departments. Offer rewards or incentives for the teams with the most participants or the team that raises the most money. Races are great to encourage some friendly competition while also promoting teamwork. Your staff will have a blast on race day and will have pictures and stories to share when you get back to the office. While in-office, learning workshops are important, make sure you plan some fun, non-traditional activities as well. Your staff members will look forward to these events and they will learn to appreciate their coworkers in a new light.
Sign up on Kalibrr and start hiring better today! You can also follow us on Facebook for more business and recruiter advice.