B2B
Here Are 7 Reasons Why You Should Hire Fresh Graduates Over Experienced Applicants
The Commission on Higher Education (CHED)
released data
that projected over half a million (656,284) Filipinos earned their undergraduate degrees at the end of the academic year 2015-2016, and were set to join the workforce. The data was higher by almost 10 percent (605,375) from 2014. The data shows that there are a lot of new and ambitious talents to choose from. While hiring recent graduates has its disadvantages such as lengthier on-boarding procedures and additional handholding, the advantages are still palpable, as fresh minds are considered as future leaders. Bringing in soon-to-be pros is a good way to balance your experienced senior staff with a fresh perspective. Here are more great reasons to hire those newbies:
1. No Office Politics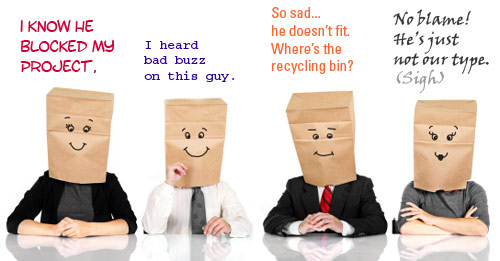 Dirty politics, while inevitable, can be frustrating most of the time, which could be one reason to invest in a new breed of workers. Since young professionals haven't been immersed in a company's culture long enough to know or even practice old tricks, they aren't tainted by true or false rumors, and not part of any group within the office, they are likely to offer a non-judgmental perspective of everyone on the team. This, then, becomes a breath of fresh air in the usual, chaotic workplace.
2. A Chance to Cultivate the Ideal Employee
Hiring new graduates means training your own pool of talents, which gives you an opportunity to mold a new professional as opposed to making them unlearn old habits and pre-conceived notions.
In hiring new graduates, employers can foster their unique culture and develop employees in such a way that works for them. Of course, hiring someone outside the organization can greatly undermine those efforts, but new professionals can easily adapt to the culture and build the skills the company needs.
3. Lower Cost
A primary reason companies hire fresh grads is that they can be paid lower salaries. On an average,
fresh graduates cost 20-40%
less than an experienced individual. This isn't to say, of course, that new graduates come cheap. It just means not having to spend thousands in a talent search program. You can, in fact, partner with some of the local universities in your areas, and take advantage of their career center. You can participate in Career Fairs of a few schools and interview people right there and then. This will also reduce all the traveling and lodging costs, which you might end up paying for inviting an experienced person for an interview.
4. Aptitude for Technology
More than
4 out every 5 millennials
own a smartphone compared to just two out of three 35- to 54-year olds. Millennials are digital natives and have always found adapting to the latest technology easy. This characteristic makes them valuable to the company, as technology continuously changes the world. Their way of life caters to the evolving consumer and they can pick up new technology in a matter of minutes. These natural abilities are priceless for employers in today's quickly evolving world.
5. A Strong Thirst for Knowledge 
Fresh graduates are often eager to learn and extremely determined to prove themselves. When given a task, they tackle it head one and wholeheartedly. They are not afraid to answer questions and seek answers, because in college, they were trained to be open to learning even on things outside of their expertise.
Being similar to a "blank canvas," fresh grads can adapt to any corporate culture quickly, as well as different working styles.
6. New Perspective
While fresh graduates have gone through internships, they have yet been instilled into the corporate environment. Their minds are fresh, and thus, can bring a new perspective to your organization. Most universities emphasize on the importance of innovation, which of these graduates bring to the table. Fresh grads will also be able to point out flaws which current staff might not notice, being so used to the work environment.
7. A Chance to Engage Future Leaders
LinkedIn reveals that more than 39 million students
and recent college graduates are the professional network's fastest-growing demographic. These are the future leaders, believe it or not. Smart companies know they need to engage with them early on in order to secure their position within the company as they grow and advance in their careers. It's time to start engaging with these new grads and recruiting them. While there are available positions in a certain
job advertisement
that states newbies won't cut it, there are many situations that are perfect for new talent. So, don't miss out on engaging tomorrow's leaders today!
Sign up on Kalibrr and start hiring better today! You can also follow us on Facebook for more business and recruiter advice.