B2B
6 Best Ways to Keep Your Best Employees From Quitting
Let me tell you a story: Meet Leia. Leia is a motivated, hardworking employee that has been working in your company for three years. She loves her job, her co-workers, and feels like she's paid well. But now, she's actively looking for a new job with a new company. The sad part is, Leia isn't alone. Today, more and more employees, most specially millennials,
can't seem to stick to one company
for longer than 3 years. They either
get fished out
in a much better and bigger company, or build a startup. Job-hopping is the term for it, and you might have probably noticed this trend happening in the last decade in medium-big companies. So how do you entice your employees to stay at your company for the long haul instead of quitting to work for another company? Here's a hint: It doesn't involve a raise.
Help them define their career path.
LinkedIn
 recently surveyed more than 10,500 workers who had changed jobs in the past year, and they found that 59 percent of respondents did so because of better opportunities and a stronger career path. Growth in one's career path is a crucially essential facet for an employee. Most of them are waiting for their
bosses to teach them how they can grow and improve themselves
. Everybody has their own goals and expectations for their career. Unless employers discuss this with their employees, let alone, invest in their development, it's near impossible to be a part of that growth.
Offer mentorship.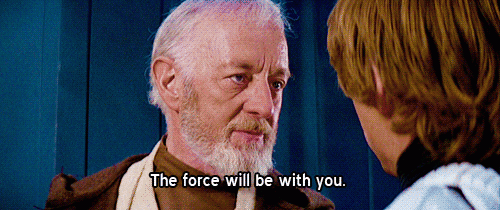 Mentorship is an often more enticing incentive for your employees—even better than money. In a 
study by the Harvard Business Review
, one of the top five characteristics millennials want in a boss is the willingness to mentor. Top employees can easily find high paying jobs anywhere, so offer them other benefits like solid mentorship and career advancement opportunities.
Build trust.
As we all know, trust is always important in any relationship, and the same applies to employer-employee relationships. It is a characteristic that builds respect and loyalty, as well as a
supportive and safe work environment
. If managers can make employees feel like they can trust them enough to lead them, employees will most likely stay with your company for the long haul. Having this kind of environment also builds up their confidence and makes them better employees.
Check-in every once in awhile.
Checking-in on your employees, beyond work, shows that you care about them as people. That's what our supervisors here at
Kalibrr
have been doing since we started: We have regular one-on-one talks with our immediate supervisors about life both in and outside of work, and just check on how we're doing, how we're progressing, and the areas we need help with. It's similar to an annual performance review, but less nerve-wracking since it's set up like having coffee with a friend. Small touches like this can show your employees that you care about their well-being.
Don't micromanage.
Employees today are approaching tasks in a different way compared to how generation X probably would. But as long as they get the job done, that's already a recipe for personal and company success. Create an office environment that focuses on results. Many bosses are figuring out that the
best way to manage millennials
is by giving them a lot of space to work on their assignments and a lot of feedback.
Listen, intently.
You've heard the saying that employees also want to be heard. But what that actually means is that employees want their leaders to more than simply hear what they're saying — employees want managers who
listen
to them and sincerely try to understand what they want to say. Listening will make you a better leader, and not only will you encourage professional development by doing this, you will also be creating strong and trustworthy relationships with them.
Sign up on Kalibrr and start hiring better today! You can also follow us on Facebook for more business and recruiter advice.