E-Motors
4 Companies with Great Leaders You'll Love Working For (and Are Hiring Now!)
There's a saying that the success of a company comes from great leadership. True enough, a positive work environment always starts from the top down. When a manager sets a good example, it trickles down to the employees and if all goes well, they do good on the job. That said, who wouldn't want to work in a company driven by outstanding leadership? In today's jobs digest,  we went through the
Kalibrr job board
and put together a list of companies with under amazing managers, CEOs, and leaders. If you're searching for great mentorship for your career, then read on.

Jacqueline van den Ende – Philippine General Manager | Lamudi
Van den Ende moved to the Philippines back in 2013. She was an investment professional in a private equity firm based in Rotterdam, Netherlands, where she is originally from. Despite her background, her real passion was in helping build companies from the ground. When she was a 24 year-old student, she already had her first company—a non-profit, student-run consultancy firm. Now at 31, she's heading one of the Philippines' leading online real estate marketplaces.
Lamudi
is one of the most promising and exciting of the Rocket Internet startups, with the aspiration to be the fastest growing online real estate marketplace in Southeast Asia. It is the ideal online platform to connect sellers, buyers and tenants to easily buy, rent and sell homes, land and commercial properties. Lamudi is driven by individual passion and excellence, united by the ambition to be the leading global real estate platform. Joining Lamudi in the Philippines now is a great opportunity: we are a well-financed company with tremendous growth potential and plenty of room for personal growth, professional development and high impact. They are currently looking for a
Mid-Senior Level Trainer
who can:
Create and craft Trainings modules
Deliver training sessions
Discover and develop strategy to address the training needs of our team members
Track the Professional Development of our Team members
Organize, Schedule training sessions
Test and evaluate the professional capabilities of our team members
Minimum Qualifications:
Must be a college graduate with preferred courses in Educational Psychology, Business Management or Business Administration [Marketing & Advertising Management];
Strong analytical and planning skills;
Good communication and presentation skills;
Excellent problem-solving skills;
Has Autonomy
Goal-Achiever
Self-disciplined
Eagerness to learn
Deep business understanding
Public speaking skills
Innovative Thinking
Critical thinking

Elizabeth Lee – President and CEO | E-Motors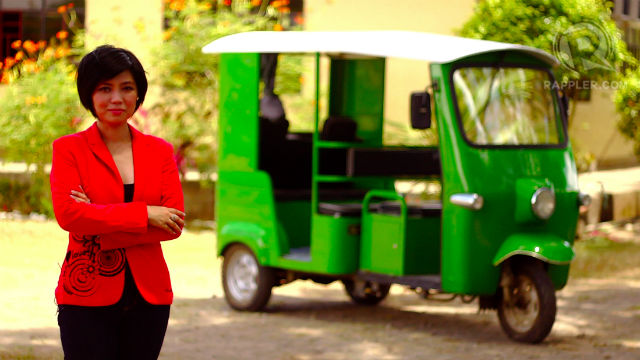 Beth Lee is one of the most recognizable faces in the automotive industry. She was the Chief Operating Officer of Universal Motors Corporation's (UMC-NISSAN) for 12 years, and the youngest and first female president of the Chamber of Automotive Manufacturers of the Philippines (CAMPI) for 7 years. Today, she's the CEO of
E-Motors
, a social enterprise that aims to create a positive impact in society through transportation solutions. "In order to be successful, you have to pursue what matters to you. Do things that will help impact other people's lives because that will give you fulfillment." From selling million peso cars to less expensive, environment-friendly electric tricycles, Lee is changing lives while saving our planet. E-Motors is a 100% Filipino-owned social enterprise whose aim is to impact three fronts: Local Job Creation; Poverty Alleviation through livelihood; Climate Change Mitigation through the use of our zero-emission, zero-carbon, zero-noise, ZÜM electric vehicles. E-motors is currently looking for an
Automotive Electrical/Mechanical Engineer
who can:
Do the reportorial requirements;
Design and implement cost-effective equipment modifications to help improve safety and reliability;
Develop a project specification with colleagues, often including those from other engineering disciplines;
Discuss and solve complex problems with manufacturing departments, sub-contractors, suppliers and customers;
Work with other professionals, within and outside the engineering sector.
Minimum Qualifications:
Male
College graduate with at least 3 years of experience (with or without a certificate)
Comes from either an automotive, aeronautics, fork lift, or motorcycle industry for repair and development
Ability to use knowledge for parts development and improvement
Capable of developing and improving on electrical sub-assemblies
Has motorcycle and 4-wheel car license
Troubleshooter
Should be flexible and has a good personality
E-Motors are also looking for
Accountants
, and
After Sales Automotive Technicians
!

Dustin Cheng – CEO | ZAP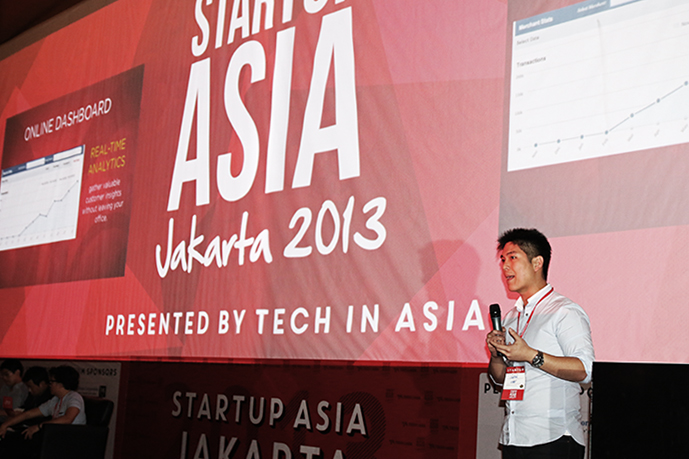 Dustin Cheng graduated from Ateneo de Manila with a degree in management. Ever since he was young, he was always interested in building things, and tech was his playing field. At a very young age, he managed to build three startup companies from the ground up, one of those is
ZAP
, the Philippines' first mobile number based rewards program. "I believe that anything that is worth doing can be improved by technology." ZAP is a marketing platform that connects retail businesses to consumers through web and mobile technology. It is a rewards program that gives customers 5% to 20% cash back every time they spend in any partner merchant. Customers can then use the cash back to pay for their future purchases. Currently, ZAP is looking to add an
Administrative Assistant
 for their young, strong team of 25 who can:
Write business letters, reports or office memos using word processing programs
Answer telephone enquiries from customers and assist other staff in the organization with their enquiries
File papers and documents
Undertake other duties such as collection, banking, credit control or payroll functions
Minimum Qualifications:
College graduate
Able to work methodically, accurately and neatly
Good oral and written communication skills
Able to work as part of a team

David Margendorff – Co-Founder and Chairman | Pawnhero Philippines
David takes his passion with business and entrepreneurship to a whole different level because at the young age of 16, he already started his first e-commerce business. David
has lived and worked in 7 countries over the past 6 years, but eventually chose to settle in the Philippines because he sees how much impact he can create through PawnHero.
Pawn
Hero
 is the 1st online pawnshop in Southeast Asia which aims to solve the problem of expensive credit and interest rates. They provide an easy, fair and convenient way of overcoming short-term cash needs. This is a completely new way of doing business in the industry, truly revolutionary, created by genuine visionaries. They are currently looking for talented
Customer Service Representatives
to join their growing team and work on very exciting ventures backed by Fintech. As the Customer Service Representative, you will be tasked to assist our customers in solving their pressing queries. This involves in-bound and out-bound calls, responding to email and text messages in a timely manner. You must be experienced in using customer service tools, must be a very proficient communicator, and must be an efficient and logical problem solver.
Minimum Qualifications:
Core Skills:
Knowledge and proficiency in customer service tools (ideally Zendesk and ZopIm)
Excellent English and Filipino communication skills – written and verbal
Listening skills
Attention to detail
Proficient probing skills in understanding the customer's problems
Problem analysis and problem solving
Fast learner
Ability to prioritize work to meet deadlines and productivity goals
Strong interpersonal skills and customer service orientation, always provides information in an efficient and accurate manner
Application of good judgment and decision making
Ability to work efficiently both independently and as part of a team
Ability to work under pressure and cope with stress effectively
Knowledge of administration and clerical processes
Tasks and Responsibilities:
Handle customer inquiries both telephonically and by email
Manage and resolve customer complaints
Delivers accurate description of product and/or service to customers and take them through the sales process
Follow up on initial contacts
Maintains a high level of service with customers and meets performance targets
Research required information using available resources
Complete records of telephonic interactions, orders and accounts
Other requirements:
Contribution to the team's general knowledge of best practices for customer service and customer relations
Make recommendations according to customer's needs of the product or service
Openness to working with a team for a common goal and learning new things.
Contributes to continual improvement by suggesting improvements to customer experience
Continually maintain working knowledge of all company products, services and promotions
Pawnhero also has
other job openings
you might be interested in.
Sign up on Kalibrr today and find the right job for you. You can also subscribe to our weekly newsletter and get Kalibrr Career Advice straight from your inbox!