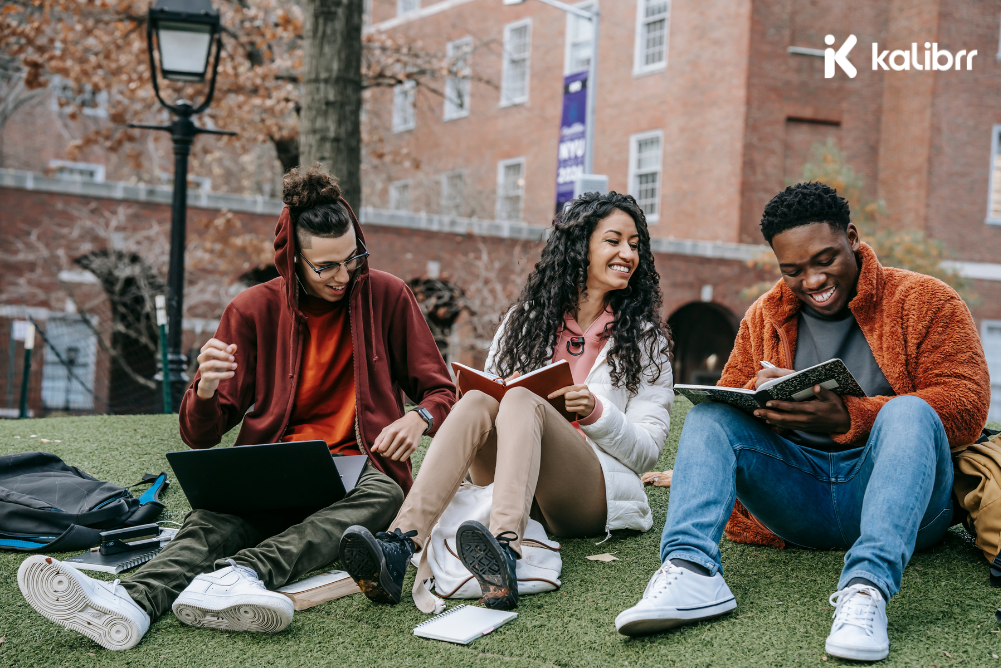 For Professionals
How Student Orgs Helped Me Land My First Role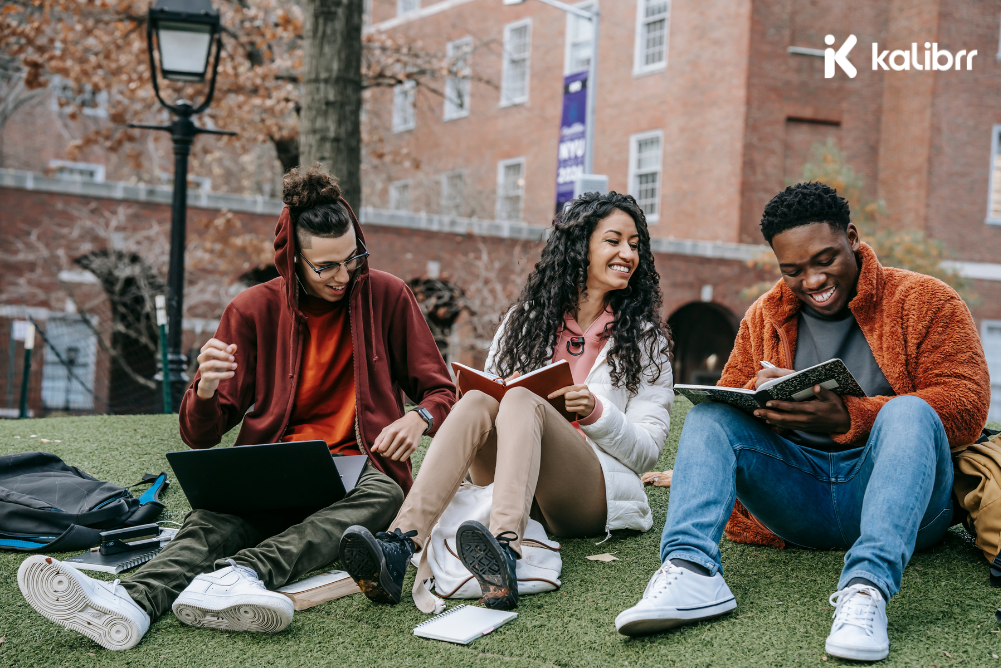 Student organizations are definitely one of the highlights of a student's college experience. There are a lot of activities and events that org members hold which provide an outlet for students to think about other things aside from their academics. Aside from that, there's also the excitement of meeting and working with multiple people from different backgrounds.

But student organizations aren't just a way to make college more fun and exciting. In fact, these organizations are a stepping stone for you to land your first professional role.

Kalibrr interviewed 3 org-active students on how their orgs helped them get their feet inside the professional world. Here are their responses.

#1: What made you join student organizations?

"Student organizations develop and lead you to the road of being able to unravel your skills and potential. [As such], I joined businesses, publishing houses, student government, and culture organizations." — Liezel Brito, 4th-year student, Former Copywriting Intern

"Although being a member in our organization was mandatory, it was my personal choice to be an active member to have the full college experience. What made me decide to be truly involved in our organization was the thrill of meeting more people in college and having something else to do besides just academics. I also wanted to push myself outside my comfort zone and gain new skills by assuming roles within our organization." — Jalee Fantone, Fresh Graduate, Actuarial Assistant

"Honestly, one of the many factors that made me join a certain student organization is because of their legacy! This organization is known for its events and programs that are relevant to society. Plus, their former members are now working for large media companies, government agencies, and private enterprises. These former members serve as consultants to guide the present members of the organization in terms of professional development and networking. I also joined because I wanted to meet new people that are not just my classmates and friends. I think it's a perk that groups of people can all relate to each other and work towards the same goal. Lastly, I joined this organization for the experience, of course! Although joining an organization would always seem so chummy at first because of the people, I also want to have a deeper sense of purpose as a member. As I always remind myself, there are more learning opportunities beyond academics, that's why I try my best to pursue such things when they're available." — From an anonymous 3rd-year student, Former Content Writing Intern

#2: What did you learn from these organizations?

"Across my various organizations, I learned multiple soft skills such as dedication, commitment, and grit. This is because I constantly took on challenging roles that helped hone my skills and my mindset toward work. As for hard skills, I was able to improve my copywriting, project planning, and human resource management skills." — Liezel Brito, 4th-year student, Former Copywriting Intern

"As part of the treasurer team for 4 years, I learned how to create different types of paperwork (e.g. monthly financial report, liquidation report). I believe I've also become more detail-oriented since my role in the organization handles finances. During my third year, I had the opportunity to head one of the major yearly events of the organization (general assembly). The planning and processing of papers happened at the same time we were about to defend our thesis topic. After both events, I feel like I've enhanced my time management skills and also improved my communication and leadership abilities." — Jalee Fantone, Fresh Graduate, Actuarial Assistant

"Each semester, we do programs and activities that aim to tackle topics ranging from building professionalism in people up to the current societal issues. Such projects are sometimes in collaboration with partner speakers and organizations as well. From here, I've gained a few hard and soft skills. Some of the hard skills that I learned were project management, strategic planning, technical writing, copywriting, and storytelling. For soft skills, I honed my creativity, collaboration, and conflict resolution." — From an anonymous 3rd-year student, Former Content Writing Intern

#3: How did these skills help you land your first job offer? How did these organizations prepare you for your first professional role (internship/job)?

"The soft skills showed the side of my character that I can bring to the job while the hard skills are the ones that align me with the skills needed by the job offer. The organizations equip you in a way that you are able to make and learn from mistakes and know how to resolve problems if met with some. The key note here is on learning how to resolve problems and conflicts in different scenarios with the needed hard skills and attitude." — Liezel Brito, 4th-year student, Former Copywriting Intern

"The skills I obtained from assuming a leadership role and becoming an active member in our organization were some of the qualities the companies I applied to were looking for. Also, I think my experience and training as part of the treasurer team helped me with my job applications since I've applied to companies in the financial industry."  — Jalee Fantone, Fresh Graduate, Actuarial Assistant

"The hard and soft skills I learned go hand in hand especially when I applied for the content writing position. With the background that I have from my academic program and the skills that I have gained from my organization, it was possible for me to explore different types of writing and even project organization. Plus, working in the media industry equates to collaborating with lots of people. It was then when I thanked my organization (in my mind) because I was shockingly prepared to do such overwhelming work because of their help." — From an anonymous 3rd-year student, Former Content Writing Intern

#4: What are some of the interview questions that your recruiter asked you about your org experience?

From Liezel Brito, 4th-year student, Former Copywriting Intern
What was the biggest challenge/problem you had to solve?
What did you learn from your organization experience?
What skills from the organization experience will you be bringing to this job?

From Jalee Fantone, Fresh Graduate, Actuarial Assistant
Was there a time you had to deal with a conflict within the organization or the team? If yes, how did you resolve it?
What lessons and/or skills have you gained as an organization leader and how did they help you grow as an individual?

From an anonymous 3rd-year student, Former Content Writing Intern
"One time, the recruiter asked me about my favorite project for the organization. To be completely honest, the question was super vague. However, when I gave my answer, they asked follow-up questions. After the interview, I realized that they based my work ethics and skills on my answers to which I realized how much I've grown professionally from my org work."


#5: Do you have any more advice for college students looking to join organizations?

"Discern and try to involve yourself in the organizations so you would know if the organization is the one for you or not. Be involved with the people, projects, and tasks so you'll also be able to understand the community you are in." — Liezel Brito, 4th-year student, Former Copywriting Intern

"Don't be afraid to join an organization you find interesting even if you're not familiar with anyone there. You'll be able to meet new people and engage with them! Aside from that, joining student organizations will really make you learn valuable skills and lessons that will help you in the future, so join as many organizations as you want but don't forget your academics too!" — Jalee Fantone, Fresh Graduate, Actuarial Assistant

"I have a lot of advice to give but I think the best statement to sum all of them up is that: joining organizations is fun and helpful but only if you join the right one! There are a lot of student organizations (you'll never run out of choices!) but you should know how to sort out your priorities especially if you want to see yourself grow personally and professionally.
Plus, joining organizations isn't required so you could take your time to choose the right one for you or you could also venture out to youth organizations outside your colleges!
Lastly, you should always remind yourself to take a break! Burnout is very real and as much as we want to gain experience, that won't happen unless we give ourselves time to rest!" — From an anonymous 3rd-year student, Former Content Writing Intern

All in all, these are some of the reasons why you should definitely join student organizations while in college! Even though these aren't considered professional experiences, you'll definitely learn a lot from these organizations and apply them to your first job!
---
Kalibrr is a recruitment technology company that aims to transform how candidates find jobs and how companies hire talent. Placing the candidate experience at the center of everything it does, we continue to attract the best talent from all over, with more than 5.5 million professionals and counting. Kalibrr ultimately connects these talents to companies in search of their next generation of leaders.

The only end-to-end recruitment solutions provider in Southeast Asia, Kalibrr is headquartered in Makati, Philippines, with offices in San Francisco, California, and Jakarta, Indonesia. Established in 2012, it has served over 18,000 clients and is backed by some of the world's most powerful start-up incubators and venture capitalists. These include Y Combinator, Omidyar Network, Patamar Capital, Wavemaker Partners, and Kickstart Ventures.
For more tips on acing job interviews, follow Kalibrr on Facebook, Instagram, LinkedIn, and Tiktok.