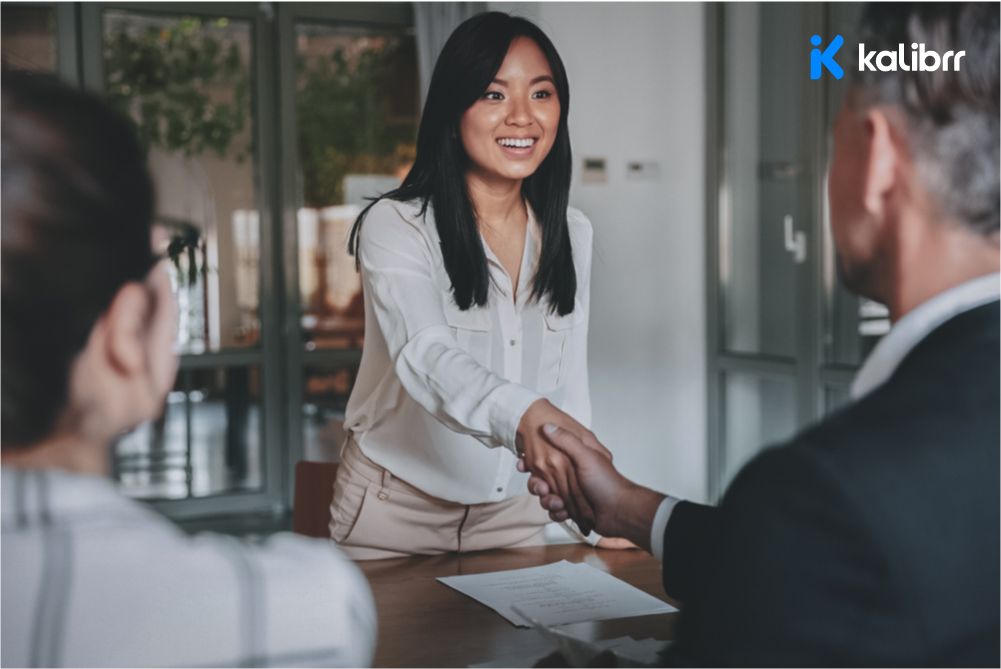 For Professionals
Lessons to Learn from Good and Bad Interview Experiences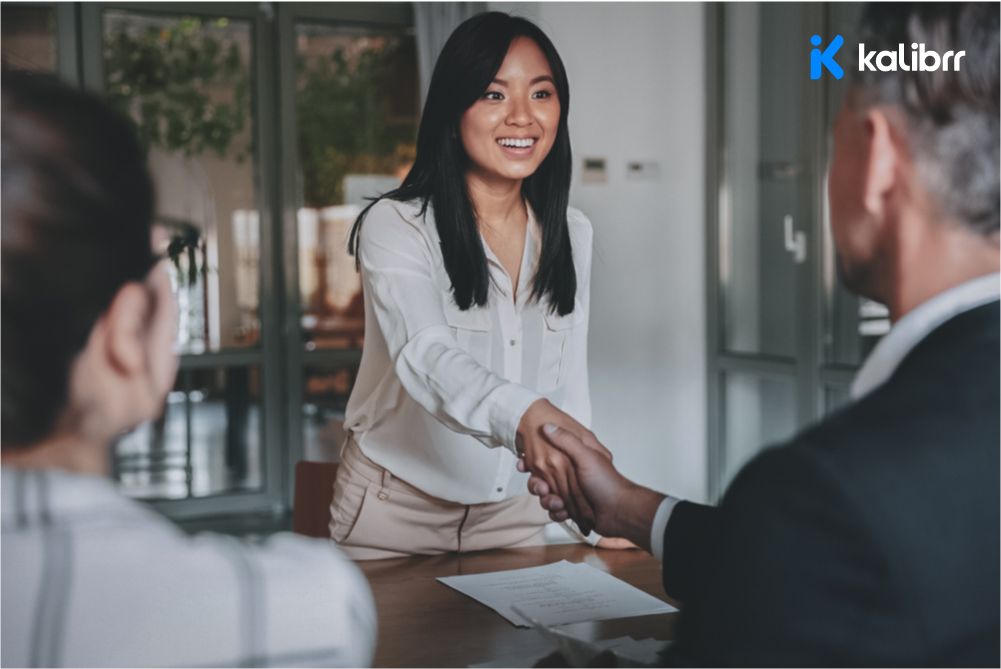 Let's face it: the pandemic did a massive rehauling of our career lives. Thousands of businesses were shut down, millions of jobs were lost, and people had to transition to look for work-from-home jobs. In fact, 114 million jobs were lost in 2020, according to the 2021 report of the International Labor Organization. People had to upend their work-life and take root somewhere else where the grass was greener.

In applying for a new job, interviews are part of the process, as they give employers a chance to know the candidate and vice versa. It's a good discussion between a potential employee and employer as they find mutual ground, values, and ethics that would make way for a harmonious work relationship. Think of it as a test to see if the shoe fits- an evaluation of whether the candidate is suitable for the role and whether the position is perfect for the professional goals the candidate wants to achieve.

Either way, interviews are a great way of being introduced to a prospective job position. So what happens when the experience turns out to be bad? It can hinder the candidate's chance of getting hired and tarnish the company's image. On the other hand, if it turns out to be good, then the experience will be a valuable touchpoint that can eventually make a prospective candidate into the company's best asset.

Many candidates can learn from both bad and good interviews, primarily since most are now conducted online. Viewing others' experiences can help you prepare and expect what online job interviews are like. For this article, Kalibrr has compiled some job candidates' best and worst interview experiences during the pandemic. Learn from them to use the knowledge to ace your following job interview!

Company ghosting: surviving the haunting post-interview silence
"The interview was going well. I was confident in my answers. The interviewer was in-depth, and they asked me many situation-specific questions. Like what to say if a customer has complaints yadda yadda. But after saying thank you at the end of the Zoom call, I never heard from them again. Absolutely nothing. No rejection or acceptance email. I was totally ghosted."
-Anonymous, Real Estate Marketing Consultant
In this scenario, the job seeker was left hanging after their interview. While the interview process itself was not horrible, it is difficult to be kept in the dark about your application. As job seekers, we expect companies to send a response regarding their candidates' status. Of course, we want to know why the company did not accept our application or if they are even processing them at all. Feedback is vital for our improvement as a job-seeker, but in this case, there was none. This post-interview silence is especially hard on the candidate's part, as they do not know the status of their application. Furthermore, the candidate can only do so much by following up through emails as the company did the interview process online.

READ: Eight Ways to Deal with Rejection

Moving forward, what you can do when faced with a situation like this is to reflect on the interview and see if there can be improvements in the way you answered the questions and in your application forms. Maybe you missed a specific document or criteria to be passed. Perhaps the company was looking for more technical answers based on theoretical and practical knowledge for situation-specific questions. They may also have a large volume of applicants that they are handling. On the other hand, the fault may not lie in you as the candidate but sometimes in the company's lack of, or outdated applicant tracking system.

2. The ultimate goal- passion + work = dream job!
"I was being interviewed for a Talent Acquisition internship position. I really really do love TA work, and I think HR was able to see my passion, despite it being a virtual interview. I also backed that interest up with my previous experiences in my organizations, so they were ultimately pleased. I was hired, and the work is everything that I've really dreamed of."
-Anonymous, HR Intern
It is everyone's goal to land a job that they love doing. During job interviews, it's a great way to let your future employers show that not only do you have the professional qualifications for the position, but you also have the heart for it! It is refreshing for interviewers to see candidates that are passionate and interested in the job, so make sure to use the opportunity to learn more about the position and the company itself. Ask questions about your future responsibilities, the team you'll work with, the company culture, and the set-up (hybrid, remote, or face-to-face?).

READ: What Questions Should You Ask Interviewers

Furthermore, the applicant in this experience made themselves stand out from the pool of candidates by backing up her interest with her previous experiences and projects relevant to the job. The candidate adamantly expressed their skills and interest, making them the perfect fit for the role. If recruiters can see that you enjoy the functions associated with the job, they will see how much more you're willing to work and learn from the job. The tip here is to show companies that this is not just another job application for you but an ideal position that you're set on achieving.

3. Dealing with weird interview questions- and yes, it's a thing!

"At an interview for a tech startup, they asked me "If you could be any animal, what would you be?" I answered otter because you know, fun, active, work well with their hands, and cute as hell. They really debated whether or not to hire me because of that answer because, and I quote, "We only hire predators, never prey." and they weren't sure how to quantify an otter because none of them had ever paid the least bit of attention to any sort of animal documentary or read biology- or you know, visited a zoo recently."
-Reddit user, Riley Sweeney
Some modern companies, especially startups, like to go beyond the traditional methods of application processes. This change can involve unorthodox interview questions such as the one asked by the tech company to this specific candidate. While it can be a funny experience to some, it can be unsettling to think that sort of question, which is more on the personality-type of questioning, can be an essential basis for acceptance. While it is highly unprofessional for a company to reject a candidate because of their answer to a question, it doesn't hurt to be prepared for unique questions like these in your following job interview.

The best way to answer novel questions like these is to be true to yourself. Answer with authenticity, logic, and wittiness. Perhaps this is a way of determining how creative you are or how quick on your feet you are. For these kinds of informal questions, let your personality shine. It can be an excellent opportunity to stand out from other candidates. Furthermore, it's also a great way of determining the company's values and perspectives by seeing how they respond to your answer. In this scenario, the candidate's personality may not be suited to the thinking of the tech company's employees.

4. The job you want vs the job you need: It isn't always be the same

"I got an interview for a position at this specific company. It's not the number one field I wanted to go into, but I was desperate to earn, as my family's finances kept on piling up during the pandemic. The interview came, the HR was so kind, I felt that they were legitimately interested in knowing me, the interview was not boring at all! I got to learn more about the company and what they did. We had an actual and genuine conversation that I thought, "Wow, they sound like they really like what they're doing with the company," and it made me want to be accepted too."
- Anonymous, CSR
There are different reasons that people have when it comes to job-searching. Some people get specific jobs because they want to start a career connected to that position, while others do it out of necessity. Whatever the reason is, it is crucial to keep an open mind. In this scenario, the candidate may have initially had doubts about the job position, but being exposed to a vibrant HR personnel made them reconsider their interest.

This occurrence is one of the scenarios that prove why HR is one of the most important backbones of a company. HR is the first area that talents would be exposed to, so it is only fitting that HR represents all the enticing reasons to work for the company.

Sometimes, as job seekers, we can make prejudiced notions about specific job fields and descriptions without experiencing it for ourselves. Maybe you just need to hear about the job and the company from a passionate person. Perhaps you can conduct more research and see how this job offers more room for growth and learning than you realize. Nevertheless, use the interview as a way to know and learn more about the job functions and see how it realigns with your career and personal objectives.

Keep an open mind in interviews- you can learn about the job nuances not listed in the description. You might even like the job after the discussion! You can also express your interest in working for the company, and at the same time, maybe they might even offer other positions that are a better fit for you. We must create value and meaning for the jobs we apply to, or we will just end up accepting any job offers and do it half-heartedly, which is unfair for both you and the company.

These are lessons on making the most out of your interview experiences- good or bad, and using them to grow more in your career. Remember always to conduct yourself professionally and maximize the interview to market your skills, experience, and interest in the job. Equipped with these lessons, Kalibrr hopes to empower you on your job-seeking journey. Create an account with us today and land your dream job with these interview tips!

-

Kalibrr is a recruitment technology company that aims to transform how candidates find jobs and how companies hire talent. Placing the candidate experience at the center of everything it does, we continue to attract the best talent from all over, with more than 5.5 million professionals and counting. Kalibrr ultimately connects these talents to companies in search of their next generation of leaders.
The only end-to-end recruitment solutions provider in Southeast Asia, Kalibrr is headquartered in Makati, Philippines, with offices in San Francisco, California, and Jakarta, Indonesia. Established in 2012, it has served over 18,000 clients and is backed by some of the world's most powerful start-up incubators and venture capitalists. These include Y Combinator, Omidyar Network, Patamar Capital, Wavemaker Partners, and Kickstart Ventures.For more tips on acing job interviews, follow Kalibrr on Facebook, Instagram, LinkedIn, and Tiktok.