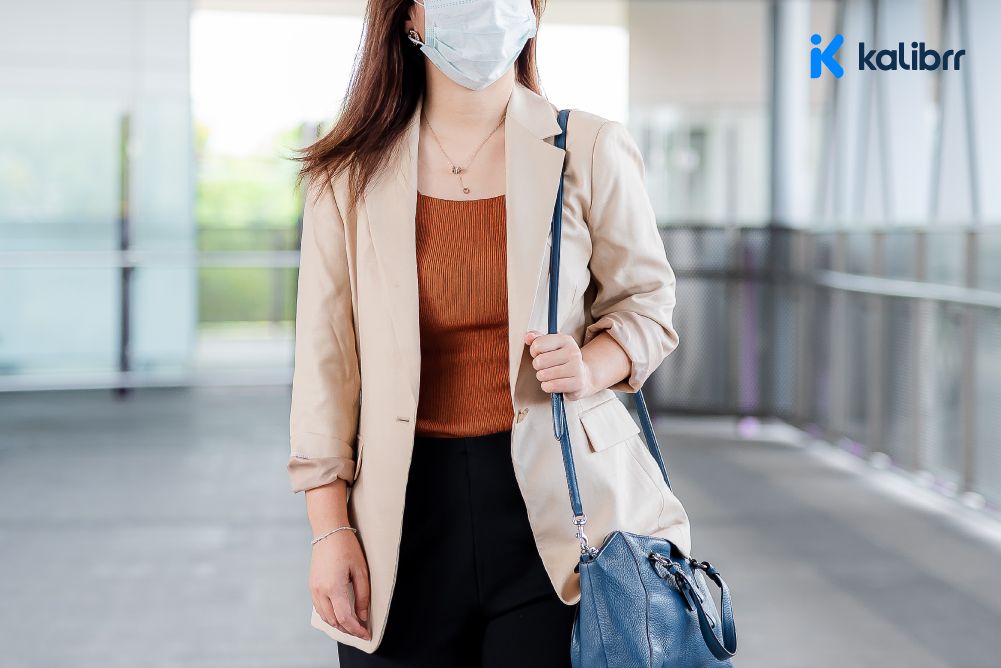 For Professionals
How to Conduct a Successful Career Change during the Pandemic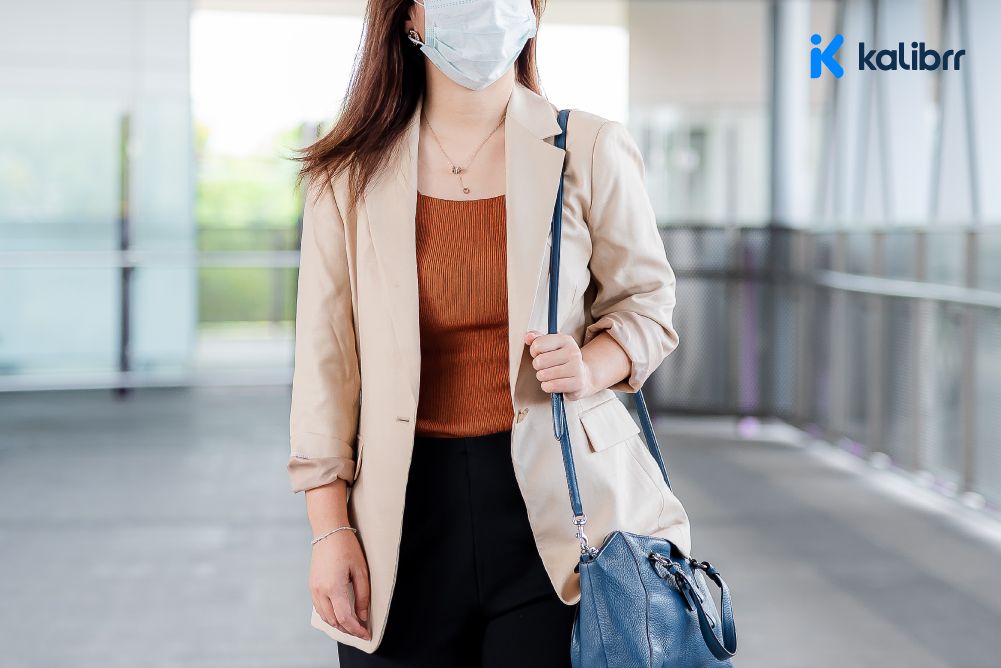 Change is an inevitable part of the human experience. After all, reality is a funny thing. Sometimes plans do not stick, and that's okay because nothing is set in stone in this life. If those plans involve your career life, accepting your reality will make the transition easier. Perhaps your current job is no longer providing the professional growth you yearn for, or you seek to start anew in a new field, deeming your previous one, not for you.
With the recent world events and industry trends, many people have started shifting- realizing the importance of being in a job that suits their needs and wants. In fact, a survey by Prudential Financial's Pulse of the American Worker revealed that 1 in 4 people are looking to change jobs after the pandemic, with 80% doing it for career advancement and 36% doing it because they felt their career has become stale during the pandemic.
Whatever the reason is, there may come a day when you find yourself wanting to move to greener pastures, or in this case, to newer ones. It may seem intimidating and even scary to leave your current field altogether, but you will never grow if you only stick to what comforts you.
Do not fret, as Kalibrr is here to help guide you through this frightening but exciting process! Employees looking for a shift in careers should not jump in headfirst. Shifting into a new field requires time, patience, and training, as it is with all good things. Before going to the big leagues, you must first work and beef up your CV with experiences relevant to your new field.
If you're looking to conduct a glow-up and makeover of your career life, then let the steps below guide you in your journey to professional transformation:
1. Carefully consider the new field that would be the perfect fit for you.
Before conducting the process of learning and gaining experience in your new field, you must first possess a level of self-awareness to find what area suits your strengths, interests, and skills the most. You can curate a list of your previous jobs detailing the work you did and the experiences you had. This list is essential because it helps guide you toward the functions and projects you want to replicate and the events you do not wish to go through again. Reflecting on why you left your current job will also give you a sense of what things you look for in a career.
You can start by conducting research into the currently blooming industries, after which you can look into salary growth, employment opportunities, and reviews about the jobs present in that industry. You can also talk to people already working in that field to gauge their experiences and see if that's what you envision yourself doing happily.
You can also ask your most trusted colleagues, friends, and family members about what they think are your set of talents, skills, and expertise. It is said that other people sometimes know us better than ourselves, so getting perspectives from people who know your work, have worked with you, and have seen your work ethic will build up your self-knowledge.
Once you have decided about the field you want to pursue, you can now proceed to level up your skills as preparation for your next job prospect.  
2. Delve into the process of upskilling and reskilling.
In your research about a new field to enter, you must know whether your current skill set would be similar to those required for your prospective job. This knowledge is essential because it will guide you on whether you need to upskill or reskill! For example, if you can apply your current skill set to your new field, then you would do upskilling- a process of adding new and advanced skills to an already existing set. Think of it as an upgrade of your working software to help you be a more competitive talent. On the other hand, reskilling involves starting from the ground up by training and learning for a wholly different and new job.
Building upon your new industry's theoretical knowledge is vital before turning to practical application. Especially if you are entering a technical and skill-based field, like IT and Software, you should understand the trends, processes, concepts, and mechanisms present in the area. This result can be achieved through training, courses, and seminars to fill your CV with the relevant credentials. With the pandemic enabling employees to continue working from home, there is no perfect time than now to start enrollment in online courses and classes.  
Moreover, some jobs would require more from you than just additional skills. Some jobs would need more formal qualifications such as licenses, certifications, and higher education degrees such as a master's or a Ph.D., which would require additional schooling. So make sure to go through the learning process and enjoy the ride, as it will all be worth it when you find a job that brings honor and gratification to the work you do.
3. Build up a network of professionals in your newly-chosen field.
In today's cutthroat work environment, having networks that you can turn to for professional advice and help is an advantage. Especially if you are approaching an industry completely different from your previous one, you will need people who can vouch for you in your new field. Having people with relevant experience in your chosen industry as mentors or references for your resume or CV will also help your case!
Furthermore, having a professional circle will help you adjust more to the rehauling you will go through. Not only will you relish the company of like-minded individuals like you, but you will also be able to observe how they practice their work and emulate it as you take your first steps in navigating your new field.
4. Take internship, part-time, and freelancing opportunities.
The shift to a new career is a slow but steady race. Even after completing all the required training, certifications, and network-building, you can still test the waters by going through an internship, part-time, or freelancing jobs in your chosen field.
Professionals with work experience may think that internships are only for fresh graduates and undergraduates. Still, it is time to abolish that stigma and recognize internships for the valuable role it plays in our career lives, especially for career shifters and workforce returnees. After all, through apprenticeship, you get to experience and learn firsthand the roles and responsibilities in your new area without the heavy pressure of being a full-time employee already. It is time we recognize the benefits of adult internships as professionals seeking constant growth, new opportunities, and more competitive edges.  
Moreover, part-time and freelancing jobs are also avenues to gain the significant experience you need before jumping in a full-time position within your new career. You would not want to get stuck in a job that isn't quite as how you made it out to be, more so if you already have a contract. This situation is where these "less-committal" jobs are convenient, as these experiences are your final tests to determine if this is indeed the career you want to shift to before fully settling. After all, the new job might not fit you as perfectly as you thought.
On the other hand, it can also be everything you have ever wanted and looked for in a career. Either way, getting an initial feel of your job functions will help you fully grasp your newfound career interest. Furthermore, having the relevant experience you gained from your training within these jobs will also help improve your chances of finally being hired when you're ready to apply for the real deal in your new field.
All of these steps are sure-fire ways to beef up and tailor your CV for your career shift. Before transferring, work hard to make your CV gain the quarantine weight everyone is talking about (these are the pounds you'd be happy to add indeed!). As your updated CV gets fuller and plumper with the work and training you're putting in, your future self will thank you.  
At the end of your journey towards supplementing yourself with the proper knowledge and skills to shift, let Kalibrr be your end destination- where jobs find you, where you'll finally get the career life you have always dreamed of and the job you truly deserve.
-
Kalibrr is a recruitment technology company that aims to transform how candidates find jobs and how companies hire talent. Placing the candidate experience at the center of everything it does, we continue to attract the best talent from all over, with more than 5.5 million professionals and counting. Kalibrr ultimately connects these talents to companies in search of their next generation of leaders.
The only end-to-end recruitment solutions provider in Southeast Asia, Kalibrr is headquartered in Makati, Philippines, with offices in San Francisco, California, and Jakarta, Indonesia. Established in 2012, it has served over 18,000 clients and is backed by some of the world's most powerful start-up incubators and venture capitalists. These include Y Combinator, Omidyar Network, Patamar Capital, Wavemaker Partners, and Kickstart Ventures.
For more tips on acing job interviews, follow Kalibrr on Facebook, Instagram, LinkedIn, and Tiktok.