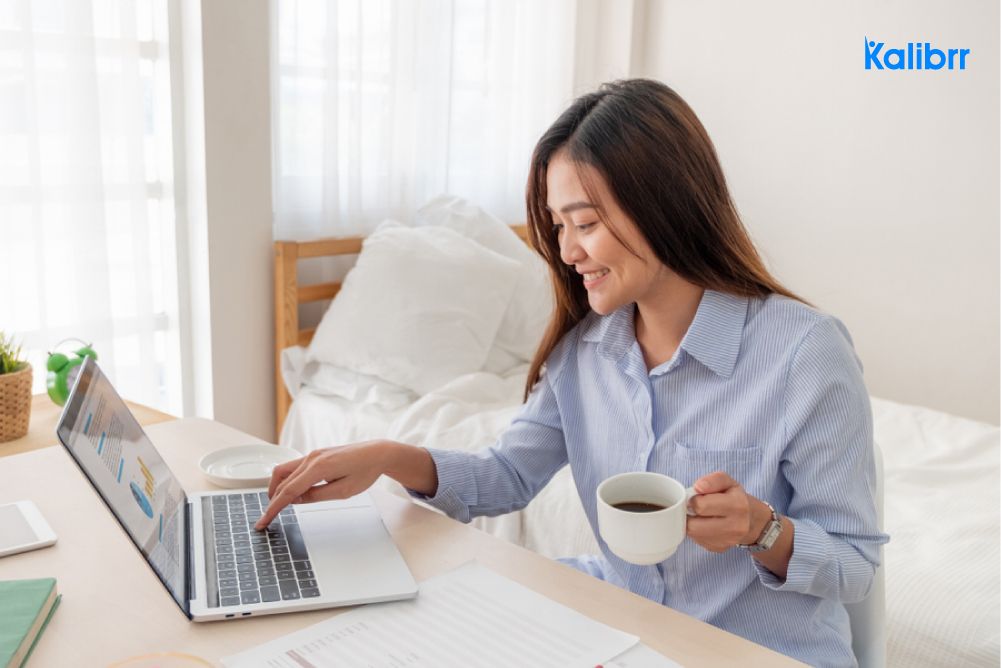 For Professionals
Nailing Down What to Wear on Your First Day of Remote Work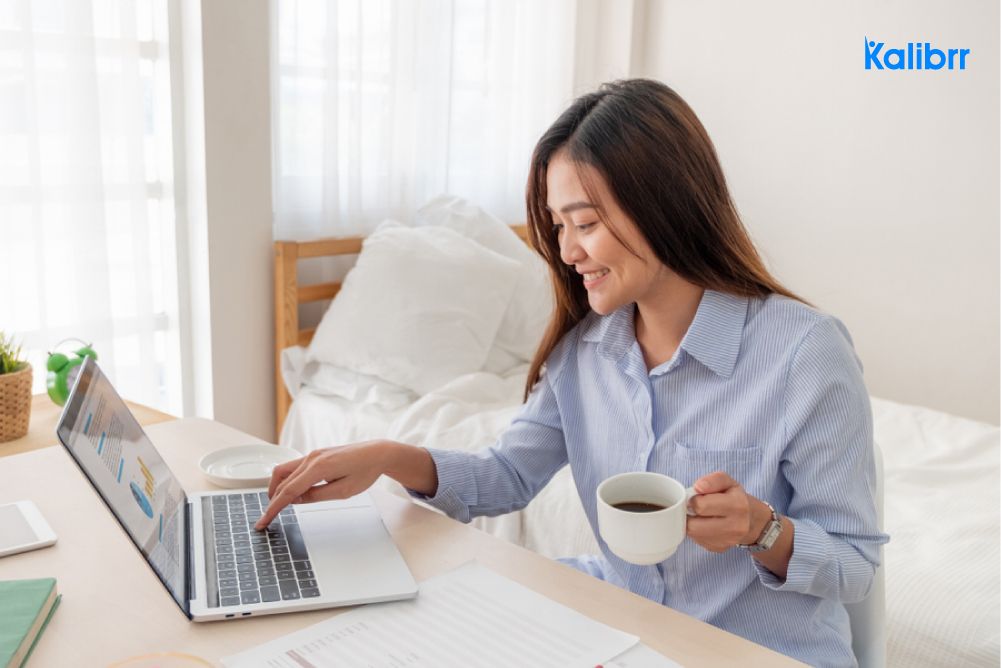 Landing a job that offers the option of remote work can be both a comfort and a curse. While it's certainly more convenient to stay within the confines of your own home, a lack of in-office experience can make it difficult to nail down company standards and expectations, especially when it comes to professional attire.  Employee handbooks outlining items like a dress code have become something of the past, with most businesses leaving it up to their employees to figure out what they should wear on their own. Though many new hires can easily read between the lines on what constitutes an acceptable outfit, knowing what to wear for remote work makes things a bit more tricky. As you tear through your closet to find the right clothes for your first day of conference calls, here are a few things you should keep in mind:
Use Your Interview As a Guide
Whether your interview was months ago or last week, recalling what your interviewers wore will be your best point of reference. Think back on if their attire was overly professional, casual, or a mix of both, and go from there as you pick out your next look. Using the information you already have as a foundation will allow you to feel more confident as you pick out your professional fit for the first day.
Find a Middle Ground
Based on what your interviewers wore, try to find a middle ground between a full-on suit and tie, and your pajamas. Women can opt for a classic black turtleneck with a pair of gold hoop earrings as a trendy yet professional ensemble that won't complicate things on the first day. For men who want to avoid a button up, a perfect option is layering a simple white tee with a favorite quarter-zip sweater. Both of these choices offer a blend of casual and professional attire, allowing you to play it safe for the first day until you get a better understanding of what your teammates usually wear to work. However, if you're someone who wants to stand out among the rest on your first day, a collared top is a great way to do so, regardless of your gender. Collared tops give you a distinguishable neckline, which can sometimes get lost over webcam or in poor workspace lighting, making it easy for you to make more of a statement on camera. No matter what look you're going for, remember to try it on first before appearing on your conference call as your vision may not always reflect the reality of the fit.
Get Creative With Comfort
Unfortunately, working remotely doesn't mean you can show up to meetings in a loungewear set. As tempting as this may be, going too comfort-forward with your look will definitely impact the first impression you give to your supervisors and co-workers. Instead, try to be creative with the way you incorporate comfortable items into your look. There's nothing wrong with wearing fuzzy socks or slippers while you're at your desk, or layering your outfit with undergarments that keep you feeling cozy while at home. Instead of fighting the urge to wear sweatpants all day, try upgrading the aspects of your outfit that won't be seen to feel more cozy. Choosing practical, non-constricting bottom layers is the best place to start. Women can add some invisible comfort to their look by starting their ensemble off right with smooth feminine underwear that won't bunch or distract throughout the first day. Similarly, men should settle on soft briefs that offer a foundation to the rest of their look and set them up for success. Pieces like these will keep you looking polished while still allowing you to feel at ease when it matters most.
Consider Your Work/Workspace
Lastly, before you settle on your first day fit, be sure to consider how other factors such as your work and workspace may also impact the comfort of your outfit. While some remote workers are fortunate enough to have extra space for a home office, not everyone has this luxury. If you don't have a standing desk at your disposal, or even a desk at all, make sure the pants you've selected to wear won't bother you after hours of sitting. Constricting bottoms will make it hard to focus on conference calls, especially if the chairs you have at home are already uncomfortable. Additionally, if you don't already own them, you may want to think about investing in a pair of blue light glasses to help protect your eyes as you stare at a screen throughout the day. Choose a style that will go with almost anything so that they will easily match your first day look. Small considerations like these seem unnecessary, but can actually have a huge impact on how you feel at the end of your first day.

As you celebrate your success in landing a job that offers remote work, remember not to stress too much about what to wear the first day. Use your interviewers as your guide, find ways to make your clothing more comfortable, and make sure to do a test run of how everything comes across on camera. Don't let your attire hold you back from having a great first day on the job!
---
Kalibrr is a technology company that aims to transform how candidates find jobs and how companies hire talent. Placing the candidate experience at the center of everything it does, the company continues to attract the best talent from all over, with almost three million professionals and counting. Kalibrr ultimately connects these talents to companies in search of their next generation of leaders.
The only end-to-end recruitment solutions provider in Southeast Asia, Kalibrr is headquartered in Makati, Philippines, with offices in San Francisco, California, and Jakarta, Indonesia. Established in 2012, it has served over 19,000 clients and is backed by some of the world's most powerful start-up incubators and venture capitalists. These include Y Combinator, Omidyar Network, Patamar Capital, Wavemaker Partners, and Kickstart Ventures.
For more business and recruiter advice, follow Kalibrr on Facebook, Twitter, LinkedIn, and Instagram.