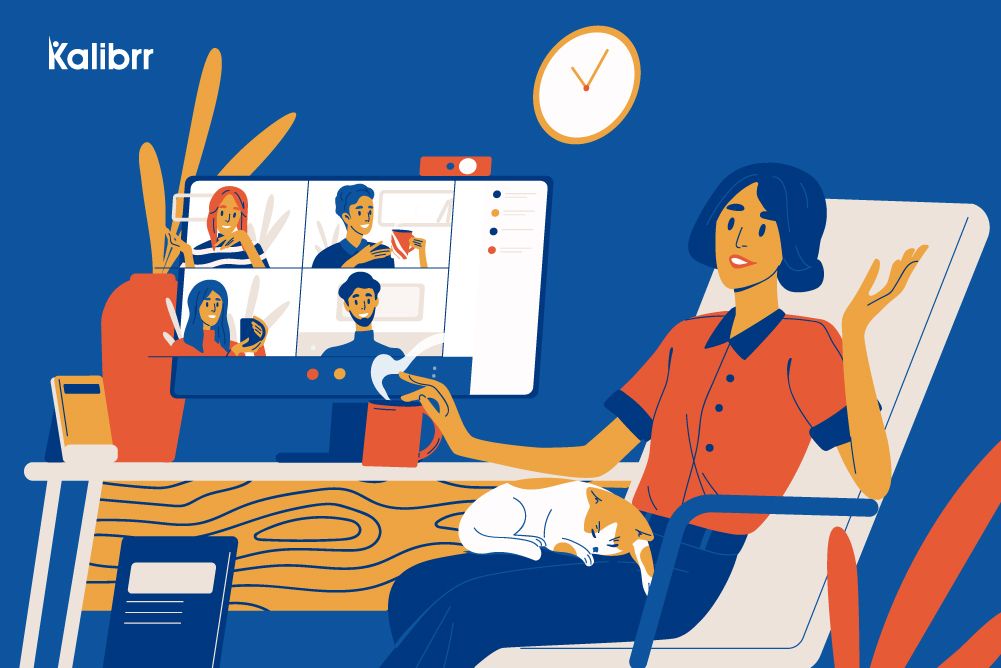 For Professionals
6 Tips to Prepare for your Video Interview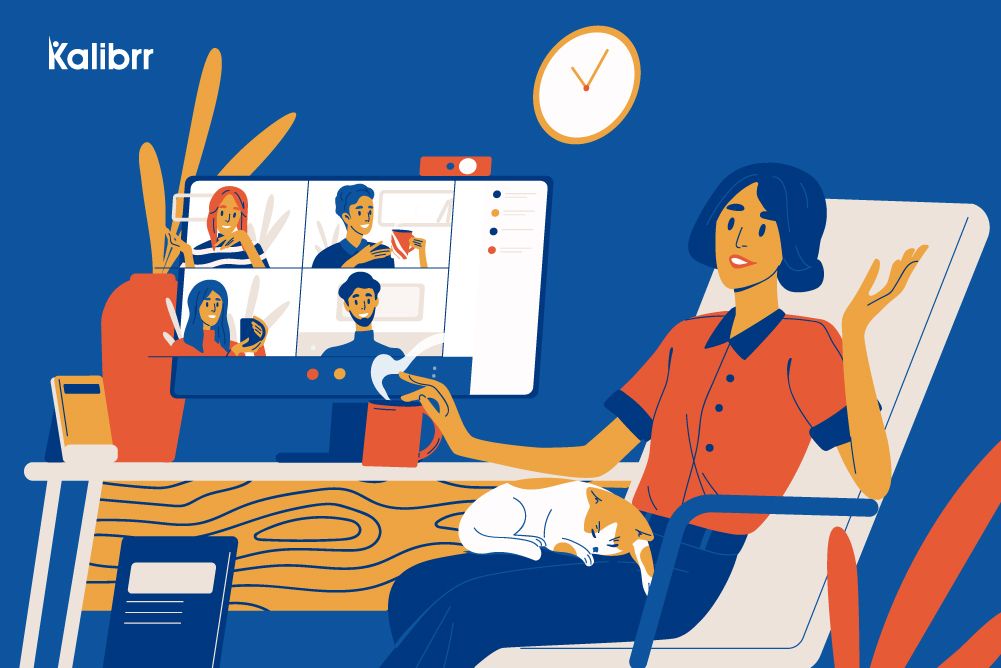 Since the COVID-19 pandemic has kept us all at home, video interviews have become increasingly popular among recruiters. Make sure you're for your close up by following these expert on-screen interview tips.
Congratulations, you've been invited to a job interview. There is a catch, however: you are not invited to the office. You will be interviewed through Zoom or some other video conferencing platform.
Video interviews are the new norm of recruitment. For employers, they are essential for continuing to hire fresh talent. For job seekers, it is a convenient way to be interviewed. But does the idea of talking to a recruiter on camera make you nervous? You are not alone. Many people are camera-shy.
To give yourself the best chance of success,  treat your video interview the same way you treat a face-to-face interview. Approach it with the same level of care and preparation, plus a bit extra.
Mastering technology, planning for disruptions, and knowing the do's and don'ts of video interviews will put you one step ahead of your competition. Follow these practical tips for preparing for your next video interview, so you'll do your best and come across well on screen.
Set the scene
Find a quiet place with a strong internet connection and where you won't be interrupted. Ideally, find a room where you can feel completely at ease and talk comfortably without fear of distractions. Tell your roommates or family that you will need some peace and quiet for an hour.
As for your background, position your camera to display a neat wall behind you. Refrain from using virtual backgrounds, as they may be distracting. With regard to lighting, natural light is best. If your workspace is too dim, consider investing in one or two ring lights. You want the recruiter to see you and your confident smile.
Test your technology
Hardware. When it comes to technology, prepare for any scenario. Check your devices and try your computer's microphone and camera. Clean the camera lens. Make sure you plug in and charge your equipment. Wear earbuds or earphones to minimize the echo and low sound quality. Switch your mobile phone to silent mode.
Software. As soon as the video interview is scheduled, ask which platform will be used (e.g., Google Meet, Zoom, Microsoft Teams, etc.). Learn how to use the software, particularly how to join and end a session, mute your microphone or turn off your camera, and share your screen. Run a test call with a friend beforehand.
Internet connection. Close unnecessary programs and web pages, and make sure you are not downloading, installing, or running software updates. Test your internet speed. If there are other connected devices and users, make sure they don't take so much bandwidth during the interview.
Do your research
Recruiters and hiring managers want candidates whose values, working habits, and ambitions are aligned with their own. Carefully review the job description and highlight where you meet or exceed the requirements. Review the employer's website, press releases, news articles, and social media pages to find out who they are. Research on the company enables you to ask intelligent and interesting questions that differentiate you from other candidates.
Dress for success
Dress professionally from head to toe like you would for an interview in person. Don't assume the interviewer doesn't see your pants; you never know if you need to stand up. Wear solid colors and avoid white or prints. Dressing smartly will also help you get into the right mindset.
Think of interviewer questions
When the interviewer asks you if you have any questions, take advantage of this opportunity to learn more about the role and company. Because recruiters often have book interviews one after the other, limit your questions to two. If an HR professional is interviewing you, ask about online employee activities. If the hiring manager is the interviewer, ask about the team. When talking with a senior executive, ask them about the company's long-term goals.
Prepare your documents
Keep your resume, job description, a pad and pen, and interviewer questions spread out in front of you for easy reference. Avoid reading notes or googling during the interview, no matter how subtle you think you are.
While the "how" of job interviews is changing, the goal remains the same: to present the best you to the interviewer, focusing on knowing the job and the company and having clear answers and stories that show why you are the best fit for the job.
If a video interview is coming up, practice with your friends and family to help you look natural. Think of your interview as a chance to show your skills and elaborate on your resume. This is your chance to demonstrate to your potential employer that you are more than what you can fit in a few pages.
Good luck! You can do this!

Ready for your next interview? Register at Kalibrr and apply for hundreds of job openings now.
---
Kalibrr is a technology company that aims to transform how candidates find jobs and how companies hire talent. Placing the candidate experience at the center of everything it does, the company continues to attract the best talent from all over, with almost three million professionals and counting. Kalibrr ultimately connects these talents to companies in search of their next generation of leaders.
The only end-to-end recruitment solutions provider in Southeast Asia, Kalibrr is headquartered in Makati, Philippines, with offices in San Francisco, California, and Jakarta, Indonesia. Established in 2012, it has served over 19,000 clients and is backed by some of the world's most powerful start-up incubators and venture capitalists. These include Y Combinator, Omidyar Network, Patamar Capital, Wavemaker Partners, and Kickstart Ventures.
For more tips on acing job interviews, follow Kalibrr on Facebook, Twitter, LinkedIn, and Instagram.