By Poyen Ramos on November 11, 2016
So you just had your interview, and you thought, "well, hey, that kind of went well." You answered the interview questions well, did a great job of explaining your work experience that you actually matched what the company is looking for, you even shared a few laughs about a strange things that cats do. Everything that had happened in the interview indicates that you aced it. But how will you know for sure?
We all know that leaving from a job interview can be as unnerving as preparing for one. When you walk out that door, you then begin second-guessing yourself.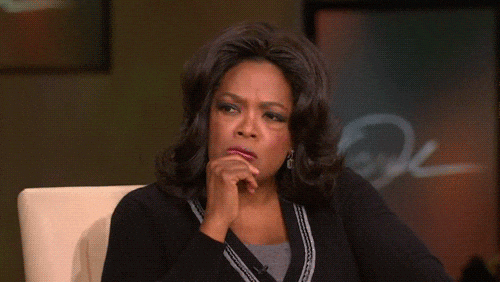 Don't try to spend too much time in a hiring manager's mind, it'll drive yourself crazy. But it would be nice to know if it went well, wouldn't it? So here are six signs to tell you that you rocked that interview.
1. The interview runs longer than scheduled
When it comes to interviews, they are normally timed, with candidates slotted in between meetings and other commitments. So, when an interview runs more than the planned time, that should indicate that the interviewer likes what he or she is hearing from you.
2. You have rapport with the interviewer
This is a key factor to know if an interview went well. In general, you can easily sense when you click with someone—the conversations run smoothly, your witty comments are answered with a smile or a laugh. And it sort of feels like the interviewer is an old friend.
3. The interviewer has positive body language
Not quite sure that you've built rapport? Observe the interviewer's body language. Smiling, making eye contact, or even leaning forward to listen more closely are signs that they are engaged and interested in you.
4. They ask you about other job prospects
When the interviewer asks if you're interviewing for jobs elsewhere, that and indication that they're trying to get an idea of how in demand you are and how fast they should move you to the next stage of the hiring process. It's a sort of pressure for them, and they want to prevent you from slipping away from their grasp. If they schedule that second interview before ending the first, you're definitely in consideration for the position.
5. The interviewer introduces you to the team and additional decision makers
You'll know if an interview is going well when the interviewer introduces you to the team who weren't on the interview schedule. They'll probably even have the president or a senior executive drop in to say 'hi.' They wouldn't want to waste other people's precious time if they didn't think you're a great potential finalist.
6. The interviewer gives you a clearer time frame
Some companies have strict hiring timelines they need to follow, others however, are more focused on finding the right hire even if it takes long. So when the interviewer ends the interview and tells you when you can expect a call from him or her back, that's a really good sign that they're really interested in you.
Sign up on Kalibrr today and find the right job for you. You can also subscribe to our weekly newsletter and get Kalibrr Career Advice straight from your inbox.