Working In The Philippines
The Progress of Employment under the New Administration
Entering the workforce, it's often difficult to understand all the buzzwords that come with being employed. You may have come across words like "Endo" or "Contractual," and don't fully understand the aspects it entails just yet.
"Endo"
is a Filipino slang, short for end of contract. It is mandated by law that after six months of working as a
"contractual"
employee for a company, that employee automatically becomes regularized. However, many companies try to avoid this by the scheme and ending their employee's contracts after five months to avoid having to regularize them. Then they hire them again for another cycle of endo.
The Master Plan
This has been the practice in the Philippine setting for longer than we could remember. Fortunately enough, President Rodrigo Duterte and his administration plans to improve labor conditions for Filipino workers, and he has started with phasing out labor contractualization—permanently.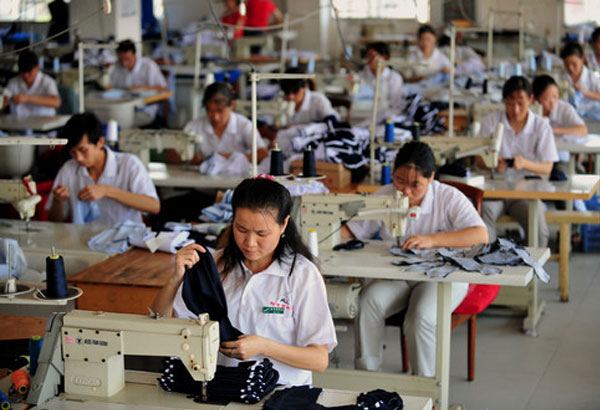 Labor contractualization
 is adopted in the United States and other developed countries with a stable economy "but for a country like Philippines, when the economy is still building, you don't practice this," said Duterte. "In 6 months, the employee cannot develop his or her skills. It is not good because you don't hire them as permanent employees. But if they are hired, you can enhance their skills, and make them more productive. When they have the skills and you place them in a regular position, they enjoy benefits not just for themselves but also for their family. The economy back home is stabilized," Duterte said.
What has been done in the first 100
Labor Secretary Silvestre Bello stressed that a labor department resolution is already in the moves on abolishing this practice. And after a series of talks with labor groups and companies, on October 4, the
Department of Labor and Employment
(DOLE) revealed that about
10,532 workers have already been regularized
by 195 employers so far during the first 100 days of the new administration. And according to Bello, they are on track with their objective of eliminating contractualization practices and 'endo' by 50% by the end of 2016, and abolishing it by 2017.
He said he considers the regularization of these employees as among his department's biggest accomplishments yet. The department has adopted two tracks to make this plan possible:
The first track is a series of consultations and meetings by regional offices to encourage employers to voluntarily regularize workers.
The second track is a sustained inspection of establishments, principals, and contractors that are practicing "endo" and labor-only contracting arrangements.
It may be too soon to celebrate this accomplishment as there are still thousands of employees and companies to go to practice this system, and more policies to create and adapt to in terms of labor and employment, it is however favorable to see the positive direction our employment system is heading.
*Please note that this article aims to give an overview of the progress of employment, and does not give any personal opinion from its writers. For case-specific concerns or further help, please consult a lawyer or the Department of Labor and Employment.
Sign up on Kalibrr today and find the right job for you. You can also subscribe to our weekly newsletter and get Kalibrr Career Advice straight from your inbox.