Weekly Round-Up
Weekly Round-Up: More Jobs For New Grads This Q2—DOLE
Being updated is key to getting ahead, but we know how hard it is to make sure you've read everything you need to know to stay in the know. Well, Kalibrr is here to help you. Introducing the Weekly Round-Up: a look back on the important news and articles about employment that you may have missed out on in the last week.
We're still testing it out, and would love to hear your ideas on how to improve this weekly post (or should we still keep it at all?). Tell us what you think by leaving a comment below! For now, read up!
There are hundreds of jobs available for new graduates in the 2nd quarter of 2016 according to the Department of Labor and Employment (DOLE). Labor Secretary Rosalinda Baldoz said the department is mounting a series of
job fairs
nationwide to facilitate and assist the employment of upcoming new graduates this month.
According to a survey conducted by the Banko Sentral ng Pilipinas (BSP), companies are expected to hire more in the second quarter with the expected rebound in economic activity after the usual slowdown in the first quarter. For the first quarter, the survey showed the employment outlook index rose to
27.2 percent
from
19.5 percent
in the last quarter. "This indicates expectations of an overall increase in the number of new employees to be hired for the second quarter of the year," BSP's Department of Economic Statistics director Rosabel Guerrero said.
THE Philippine Overseas Employment Administration (POEA) disclosed Thursday that the United Arab Emirates (UAE) is in need of 300 Filipino emergency medical technicians (EMTs). POEA Administrator Hans Leo Cacdac said the National Ambulance Company in Abu Dhabi is looking for Filipino health workers, and said that representatives of the medical service company are coming to the Philippines to interview qualified applicants on March 7 to 11.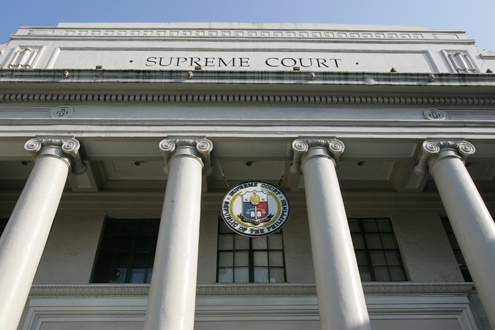 Several labor groups and former Akbayan Rep. Walden Bello asked the high court to nullify as unconstitutional the Republic Act 6727 or the Wage Rationalization Act of 1989. This law sets different take home pays for laborers in different provinces even if they have the same jobs. According to the petitioners, the RA 6727 has failed to keep its promise of providing a meaningful living wage over its 26-year reign.  The plea also stated that the law violated the equal protection of the law principle and the "equal pay for equal work" doctrine.
The country's next President will be facing substantial economic challenges according to former Economic Planning Secretary Romulo Neri as he spoke at a Philippine Chamber of Commerce and Industry (PCCI) meeting last week. "The Philippines has experienced significant growth in the past few years but sadly, investments remain anemic; poverty is stubbornly high; there is a huge number of openly unemployed and low productive workers, and (we have) an industrial sector unable to absorb our growing labor force," he said. He said to achieve inclusive growth, the future administration must focus on productive investments; agriculture, manufacturing, and other industries and services; increase in employment and increase in incomes.
Subscribe to our weekly newsletter and get Kalibrr Career Advice straight from your inbox! You can also follow us on Facebook, Twitter, and Instagram, or join Kalibrr's Viber public chat for answers to your questions about your career.