Job Search Tips
8 Little Things Fresh Grads Can Do to Land Their Dream Job
To those who have already landed their dream job, congratulations! For those who haven't, 
this article by author Stan Popovich
 shares a crucial component that will net the fresh-out-of-college applicant or aspiring career changer the job he or she desires. Clue: It is often called the best teacher.
"Many college graduates and people who want to change careers have a difficult time getting the job they want because they lack experience. But companies often hire people who already have the experience, leaving a host of smart and driven workers out of the loop."
Popovich prescribes eight ways to get you on the road to achieving your dream job:
1. Determine specifically what you want to do
If money was not a concern, what job do you envision yourself doing? This step also involves exercising awareness of your unique and exceptional skills and capabilities and jotting down three dream jobs to take on.
2. Volunteer
Volunteering affords the opportunity to gain needed experience and expertise on a specific skill or field, which may then be highlighted on your resume and in turn, help boost your marketability in landing your dream job.
3. Apply to small companies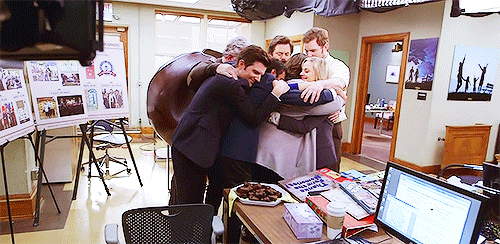 Small companies (those with 20 or less employees) can provide a big break to showcase your talents. Having a lesser number of job applicants to compete with can help you shine more and direct potential training opportunities your way.
4. Expand your network, and be creative
Spread the word to friends and relatives by checking if they know of contacts who would hire someone of your caliber. Informing them of your intent to work in a particular industry can also be valuable. Always look to build your networking skills.
5. Study your favorite companies
Looking to land in one of your admired companies? Study up on them. Scout them. Conduct research on their hiring process, who their key people are, and how to get in touch with them, among other aspects.
6. Don't rely on HR
Consider HR as a bridge to touch base with the company but focus your efforts more on getting in touch with the boss you could possibly be working for. These supervisors and managers hold a big sway in hiring decisions.
7. Be flexible, and look outward
Arm your job search with options. Do not get bogged down if your job search in a certain industry bears no fruit. Look for a different job opening featuring a related capacity. Do not lose focus on the goal of attaining useful work experience on your dream job.
8. Keep updating your skill sets
If phones undergo a software upgrade every now and then, the time is always right to upgrade your skills. Continuing education can be the ticket to the currently elusive dream job you are aiming for. Yes, it can be done. May you continue to be wide awake and full of enthusiasm in turning your dream job into reality.
Sign up on Kalibrr today and find the right job for you. You can also subscribe to our weekly newsletter and get Kalibrr Career Advice straight from your inbox!